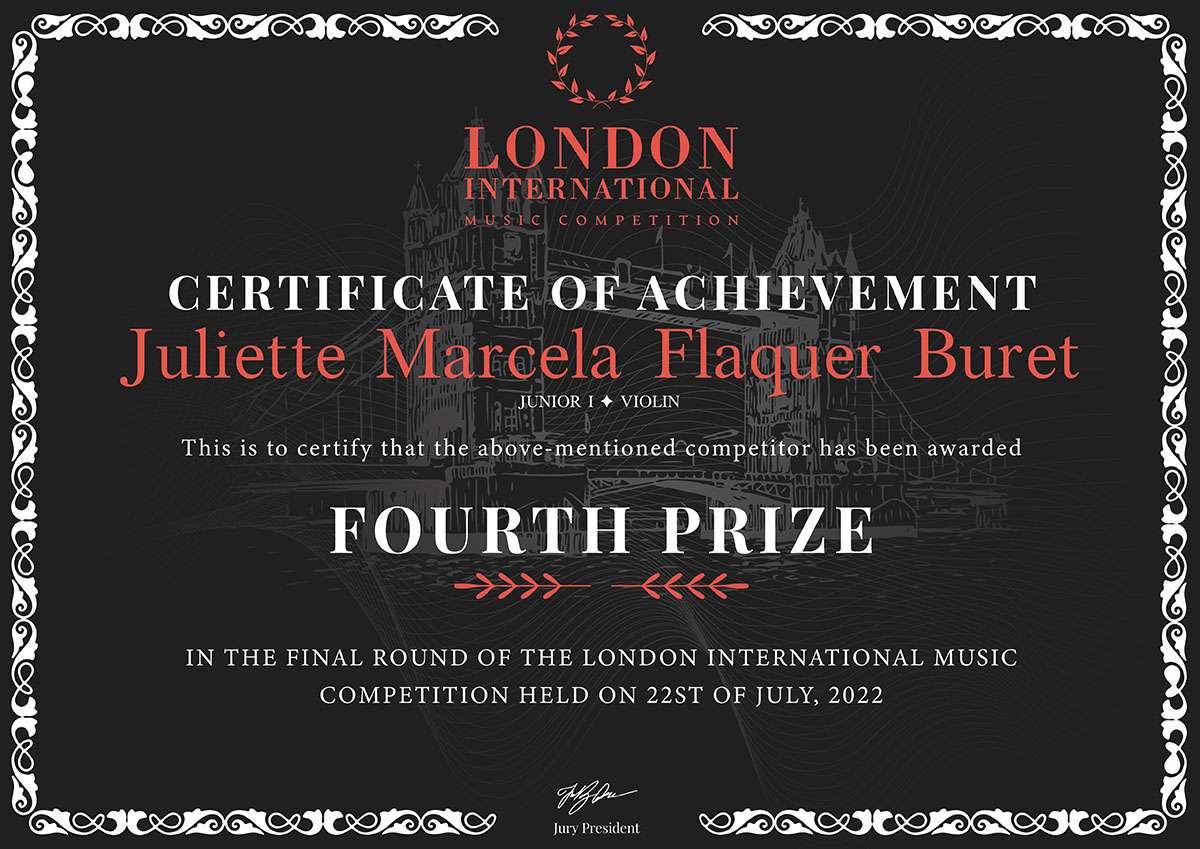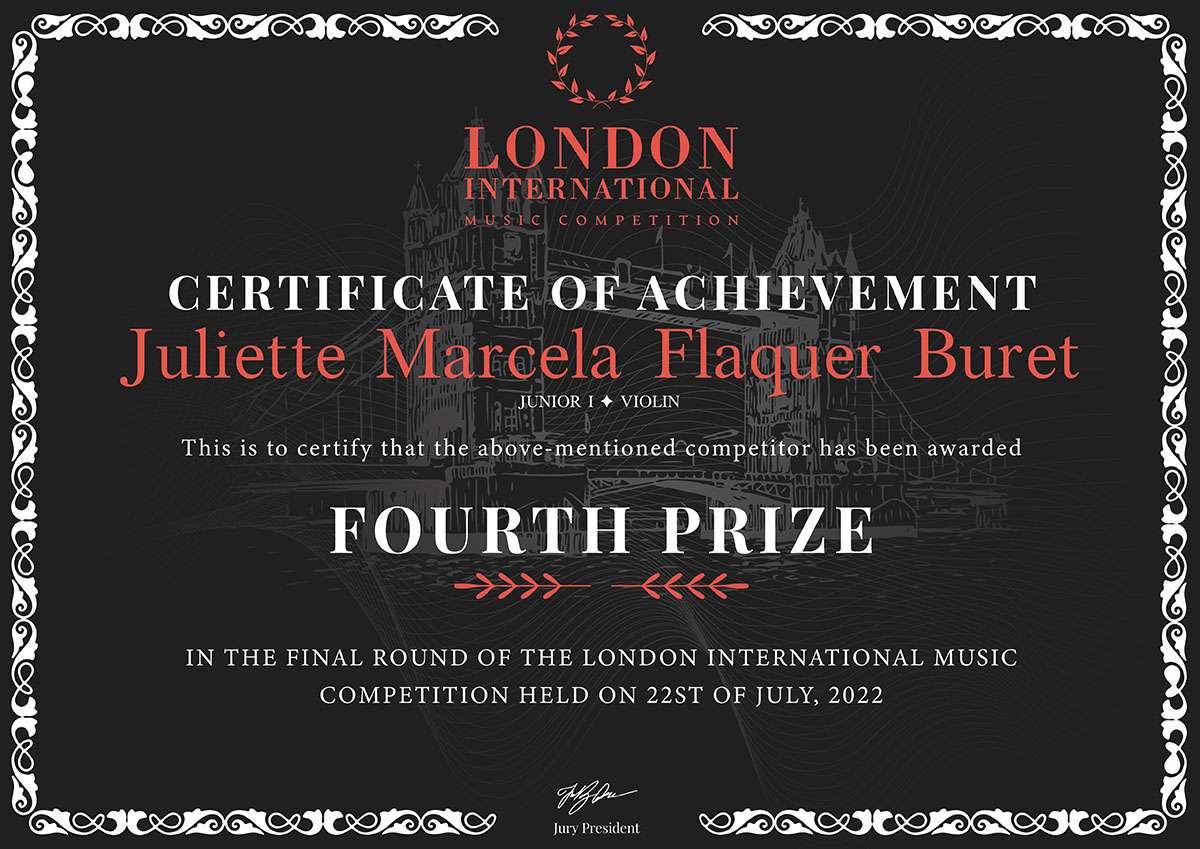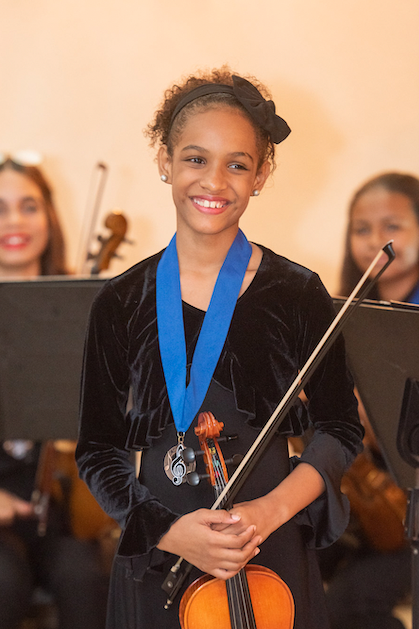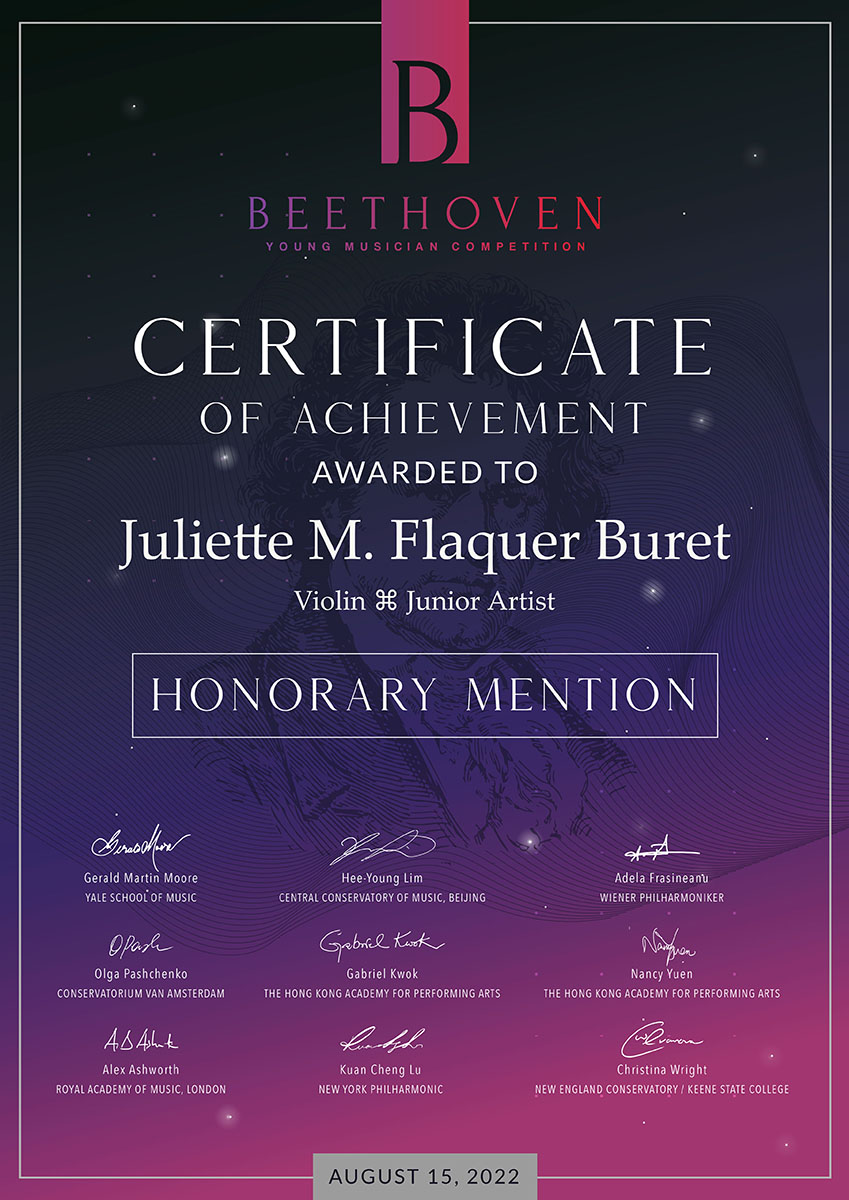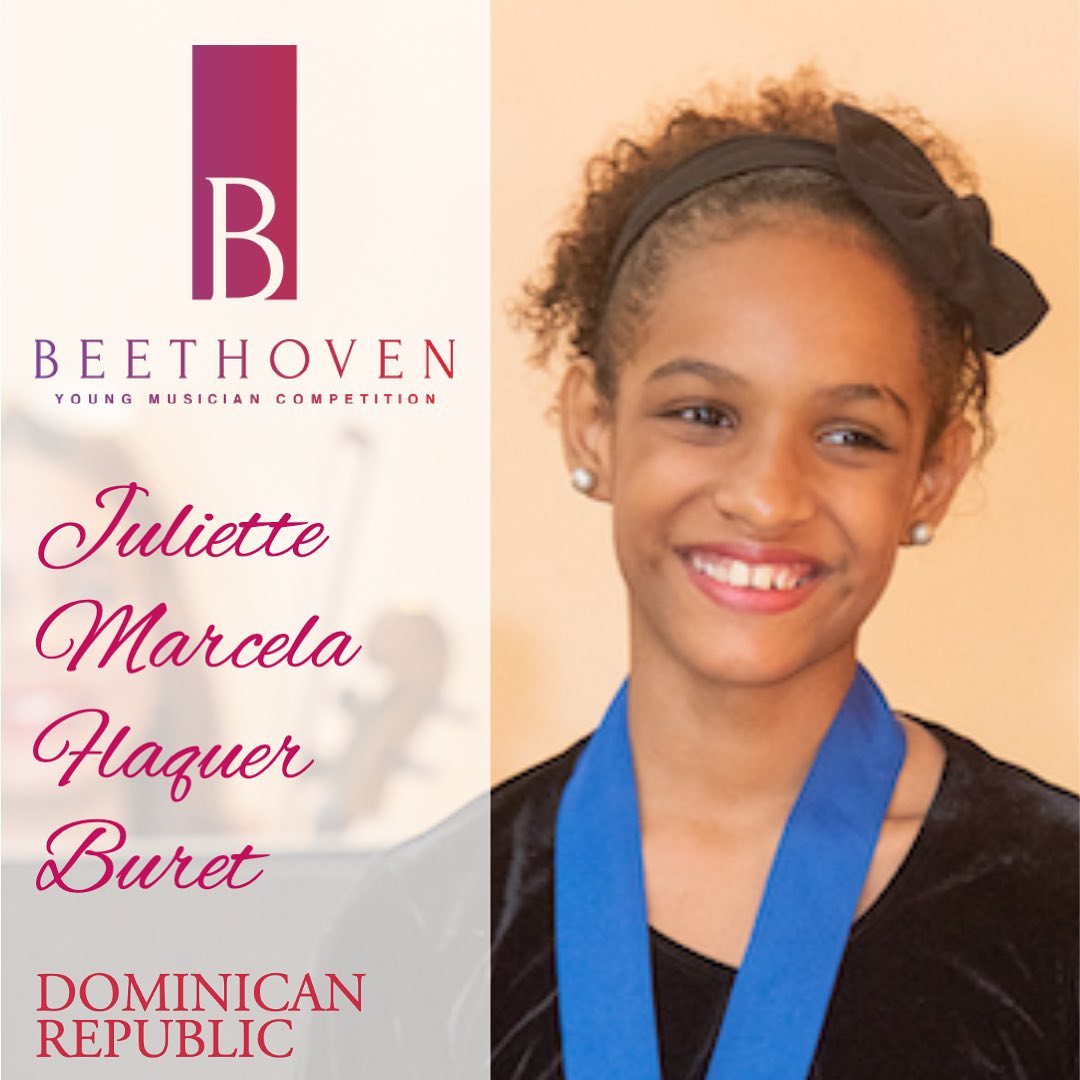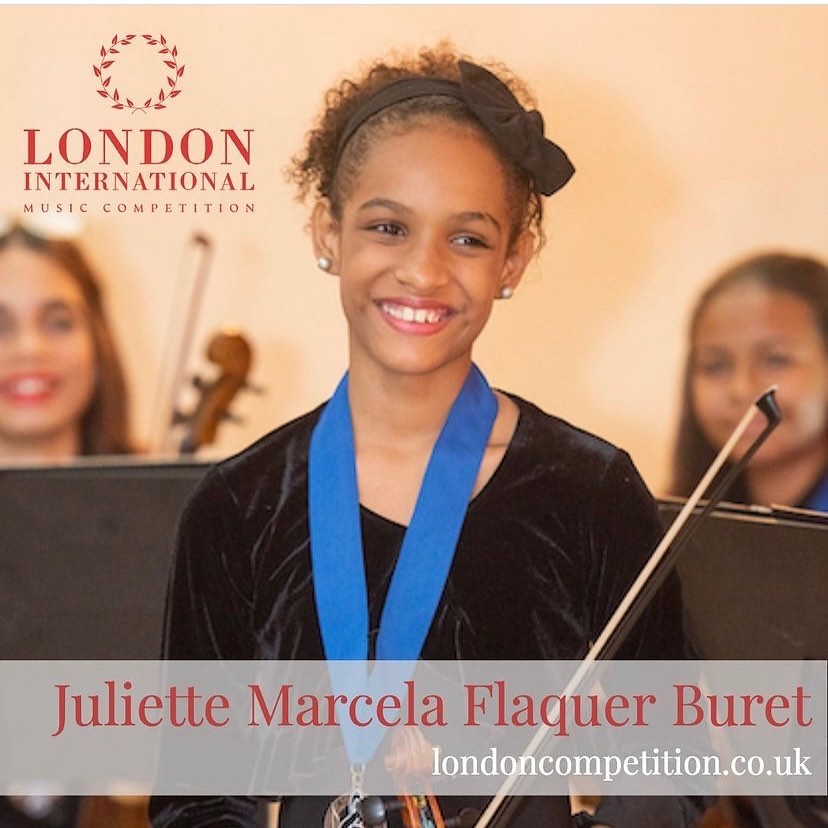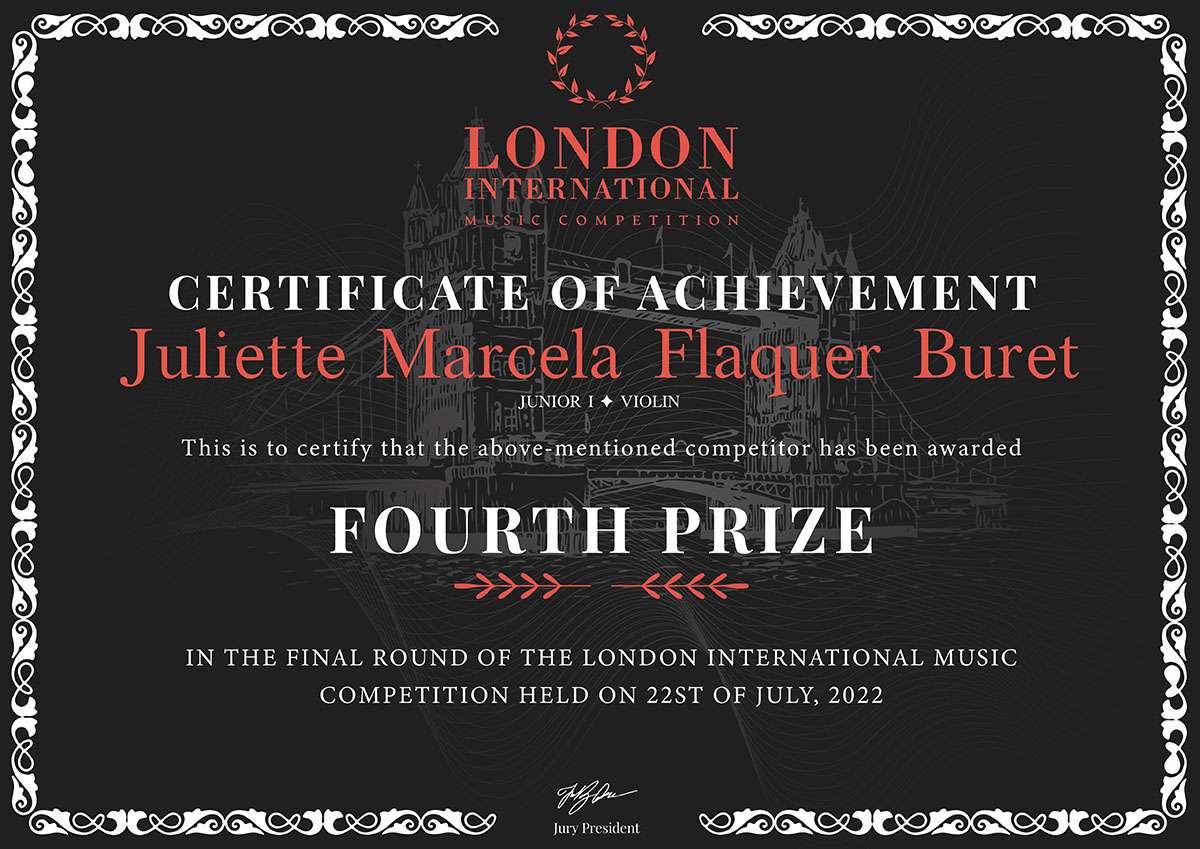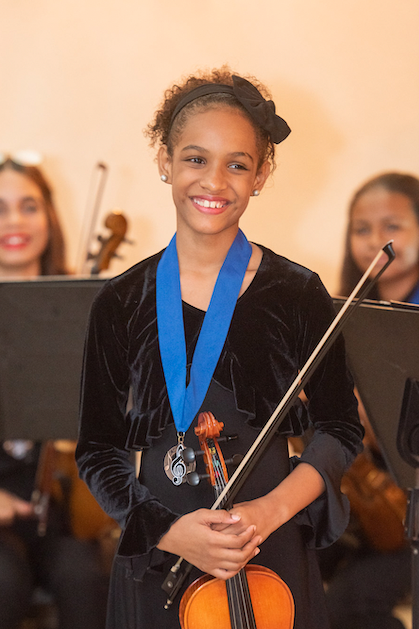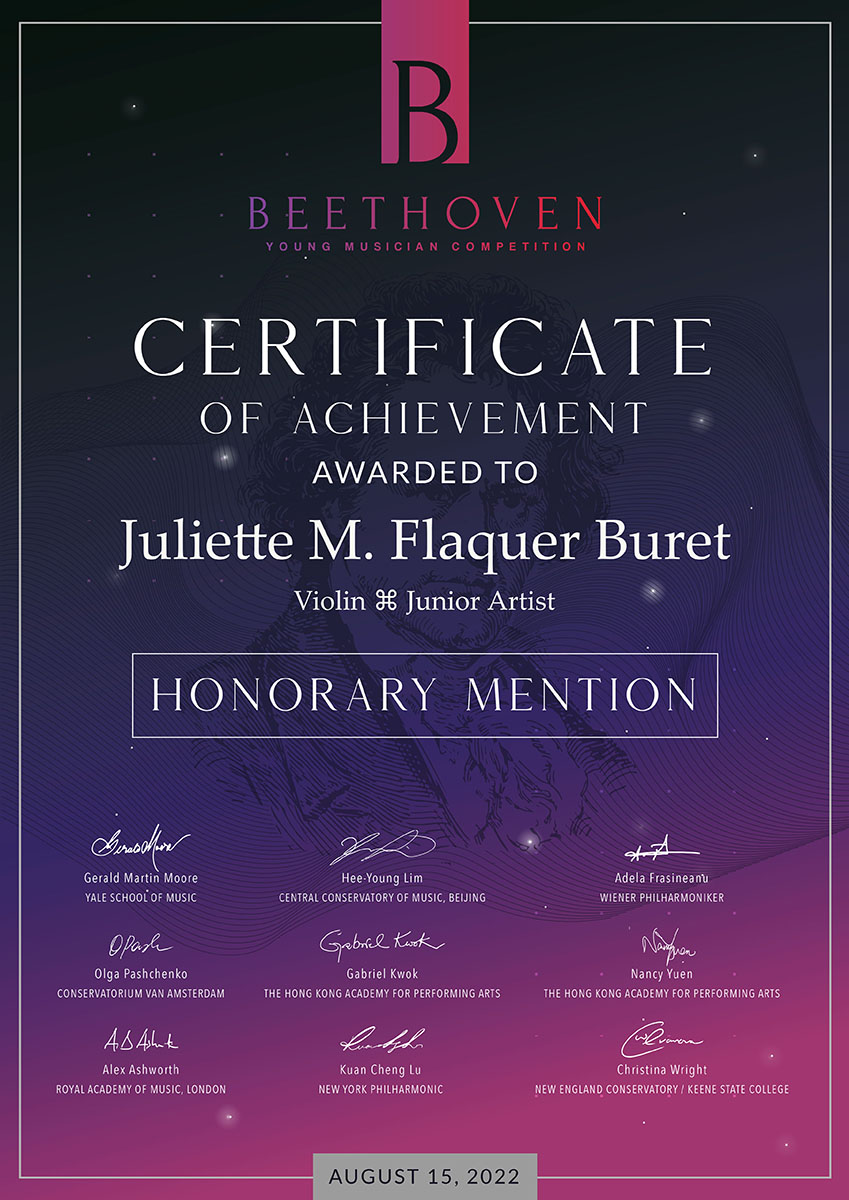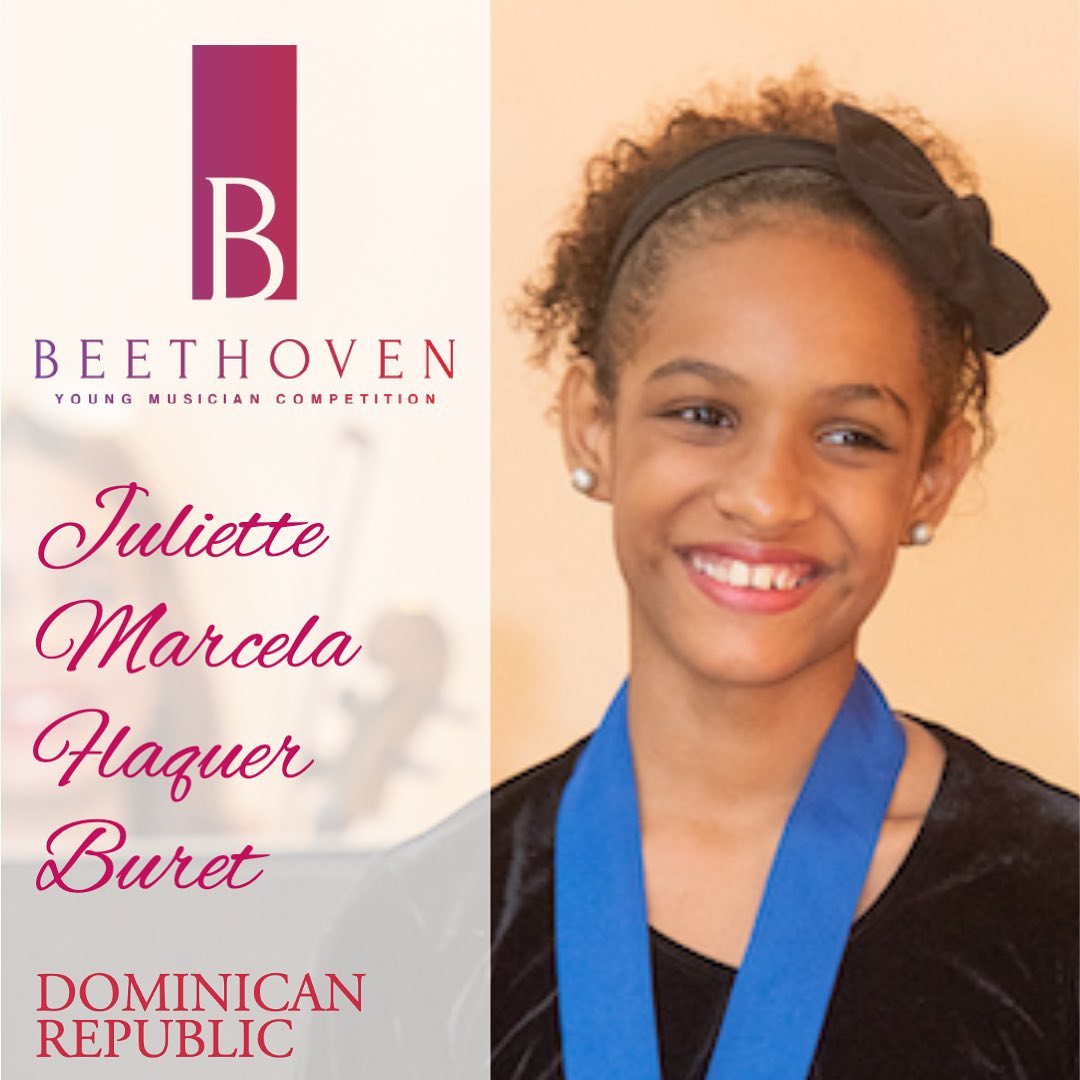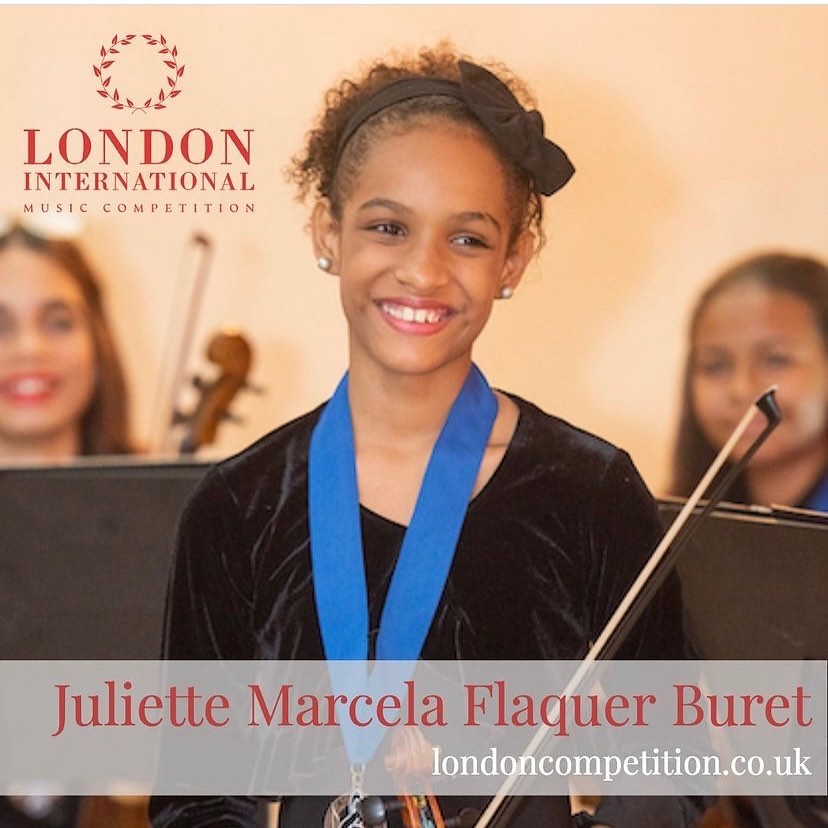 Santo Domingo, August 27th, 2022
Our violinist Juliet Flaquer participated in two international competitions and was awarded twice:
– Fourth Prize at the "London International Music Competition" (Ingletera)
– Honorary Mention at the "Beethoven Young Musician Competition" in Vienna (Austria).
Congratulations to Juliette and her teacher Maestro Efrain Lara.
Juliette Marcela Flaquer Buret, a twelve-year-old Dominican violinist, began her musical studies at the age of seven at Fundación Fiesta Clásica. To date, she has performed as a soloist three times with the Foundation's Youth Symphony Orchestra, of which she is the leader. Juliette was awarded 'Outstanding Participant' in the Junior Masterclasses in the Second Clinic of Violin Technique, Interpretation and Musical History taught by teacher, Aisha Syed and has obtained Distinctions in the international exams of the Associated Board of the Royal Schools of Music (ABRSM) of London (Great Britain). Juliette studies with Prof. Efraín Lara, Venezuelan pedagogue and violinist of international repute and had a various Masterclasses with violinist Nemanja Radulovic. She currently participates as practitioner in the Hispaniola Philharmonic Orchestra.
"My goal is to be able lo explore and develop my instrumental capacities to represent my country and the entre Caribbean on the international stage".