La Fundación Fiesta Clásica, Inc. es una entidad sin fines de lucro incorporada en la ciudad de Santo Domingo – República Dominicana en diciembre 2015.
Empeñándose cada día en enseñar a niños y jóvenes a través de la música para así dotarlos de un mejor estilo de vida.
Ubicados en la Zona Colonial de Santo Domingo, con la intención de que la música que se cultiva en esta Fundación contribuya a promover y formar parte de los valores artísticos y patrimoniales de la emblemática Cultura Dominicana.
Contando con el apoyo de El Sistema de Venezuela a fin de aplicar el exitoso método pedagógico de esta institución en sus
The Fiesta Clásica Foundation is a non-profit organization created in Santo Domingo in December of 2015.
Its goal is to contribute to the development of the Santo Domingo's Colonial Zone and its residents by offering classical music classes to underprivileged children.
With the regular classes held at the school, the goal is to train the young children that otherwise do not have the financial means for music classes or that are subject to social exclusion.
The Fiesta Clásica Foundation has a cultural and educational cooperation agreement with El Sistema de Venezuela. The purpose of this agreement is to apply within the Dominican Republic the successful methodology that has made the institution famous for the last forty years through its symphonic ensembles and choirs.
Thanks to the philanthropic contribution of its members, to the financial support of its sponsors, and to the organizers of the prestigious concerts, the Fiesta Clásica Foundation manages to collect the funds necessary for the operation of its musical training center for the children of the Santo Domingo's Colonial Zone.
Moreover, the Fiesta Clásica Foundation, when given the opportunity, will try to collaborate with the Dominican Republic National Symphonic Orchestra and its director José Antonio Molina, as well as with the Sinfonia Foundation or with the Conciertos de la Villa association.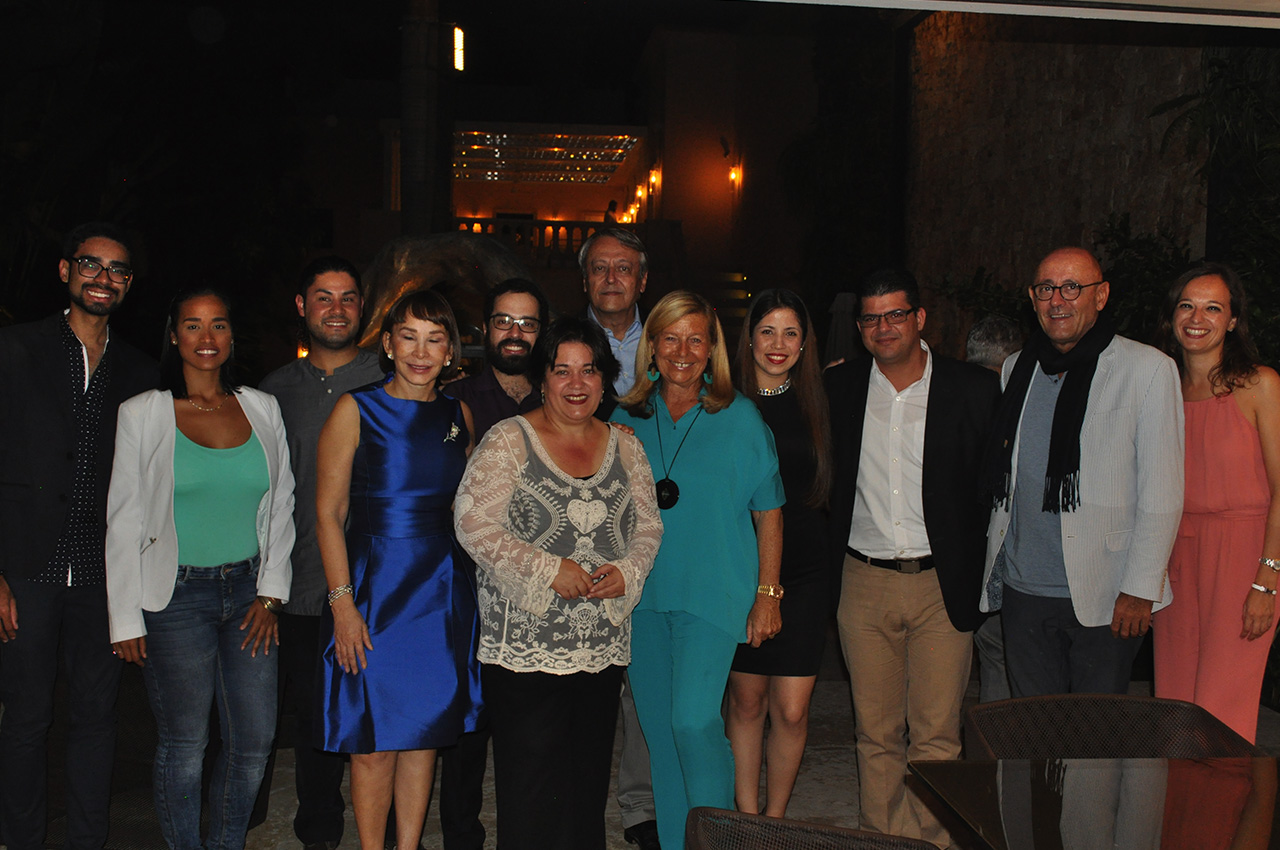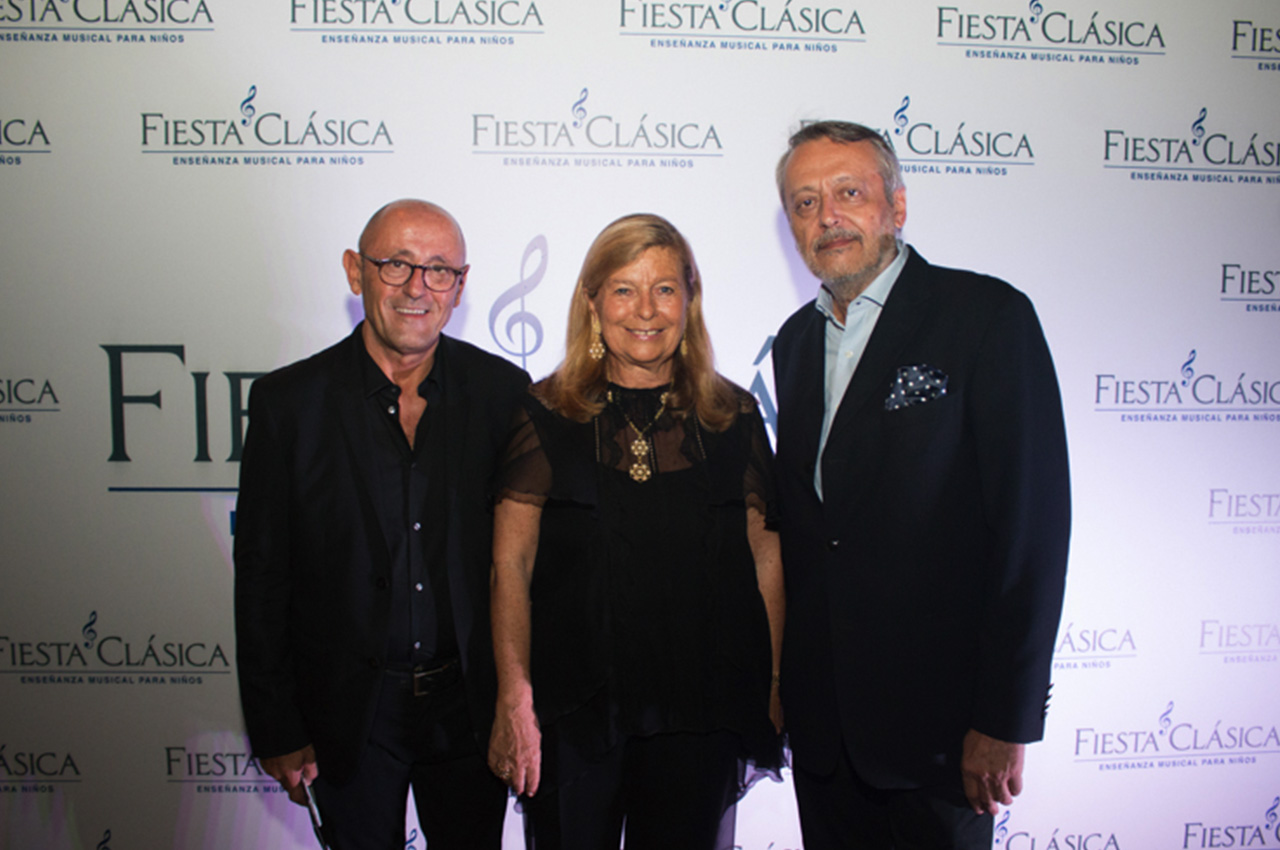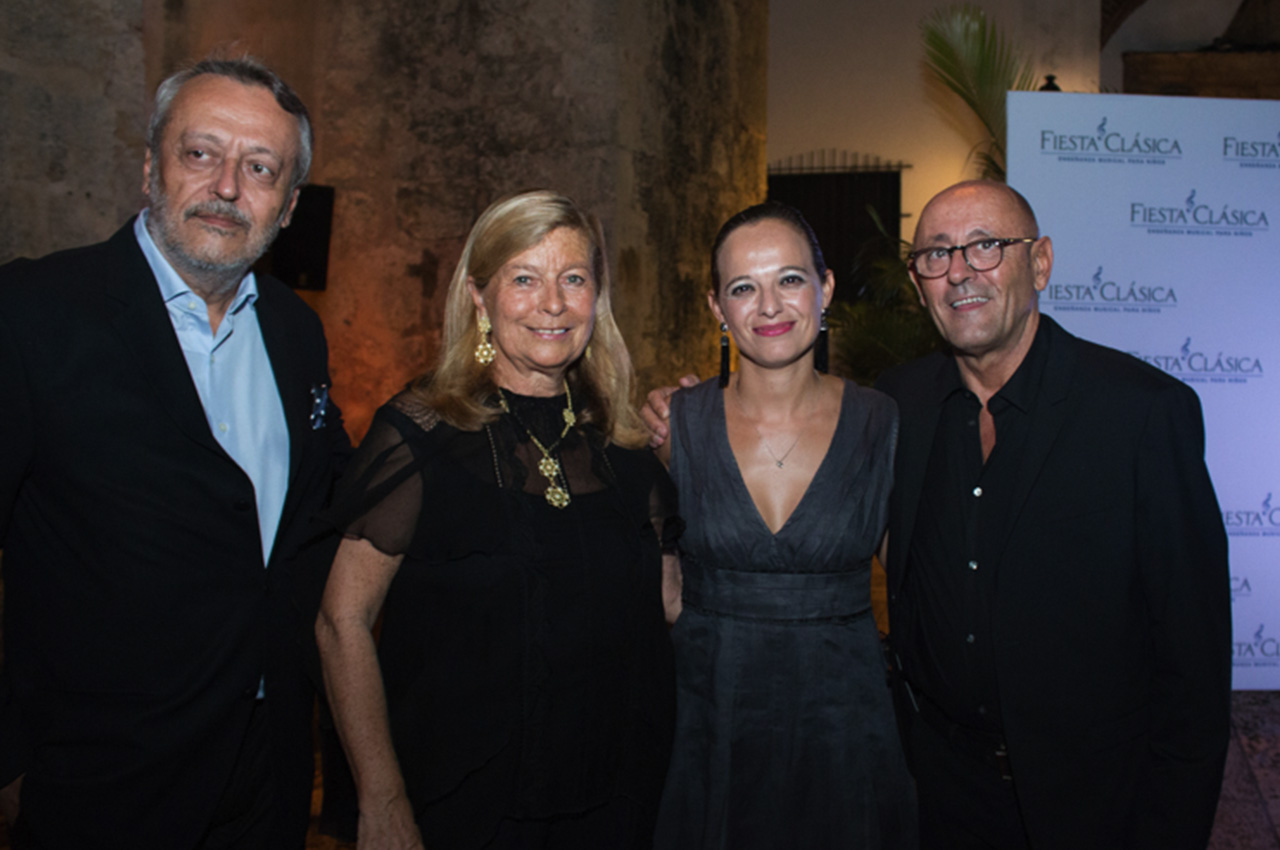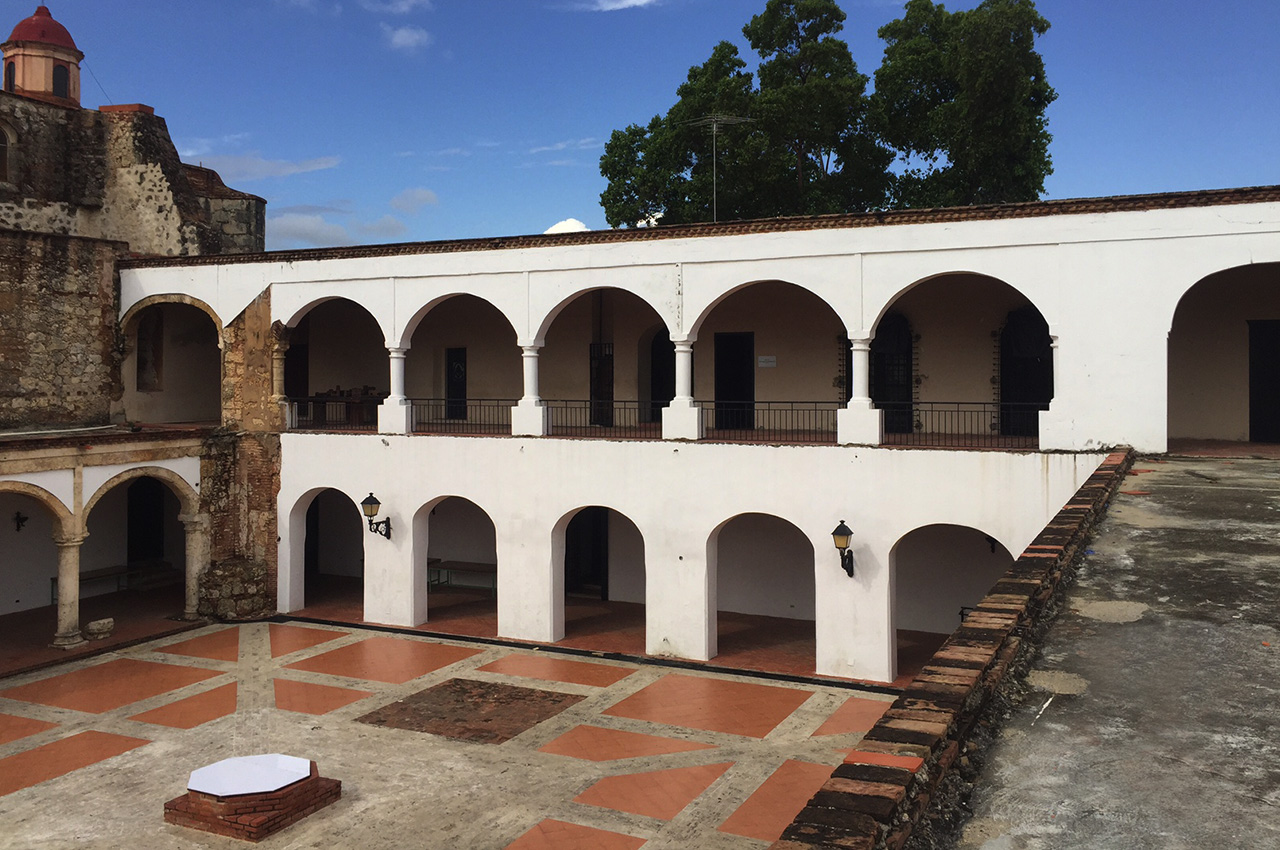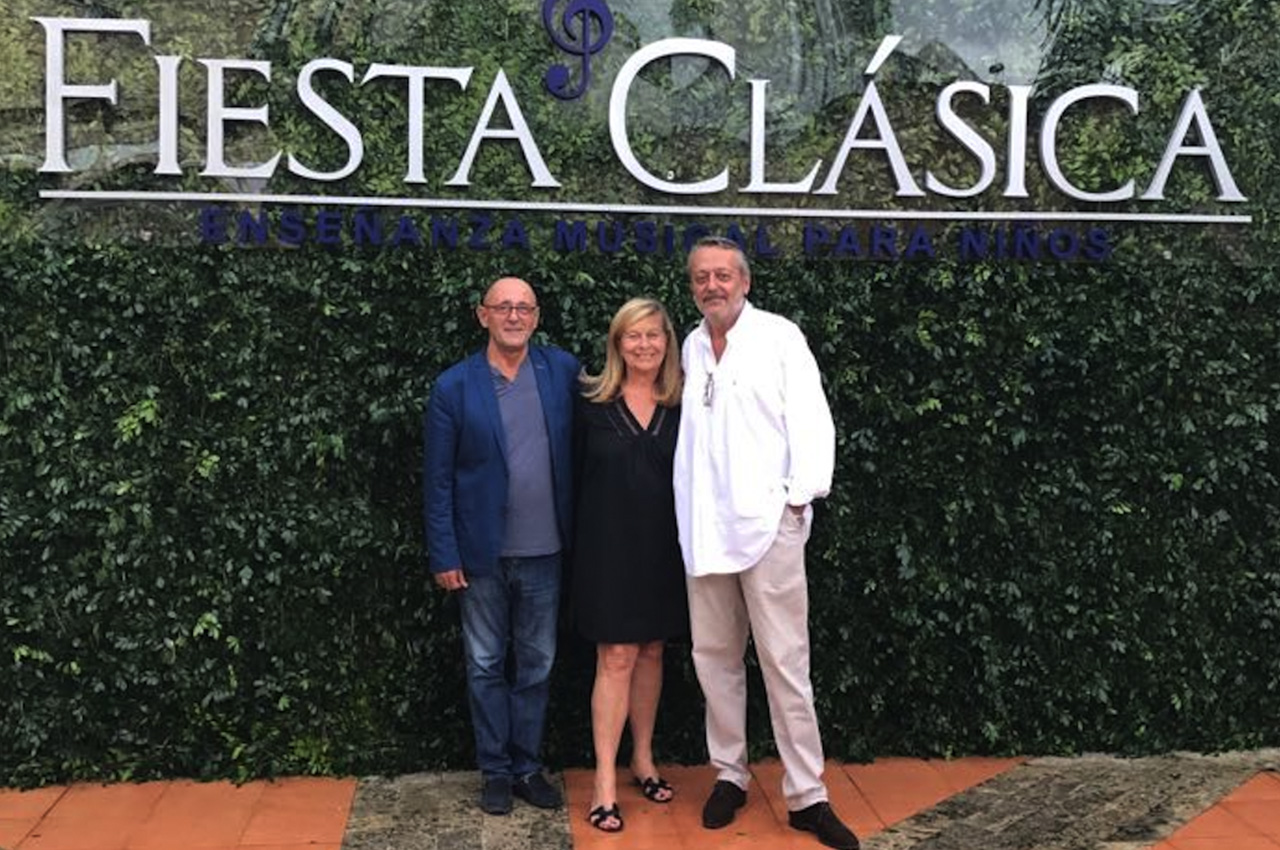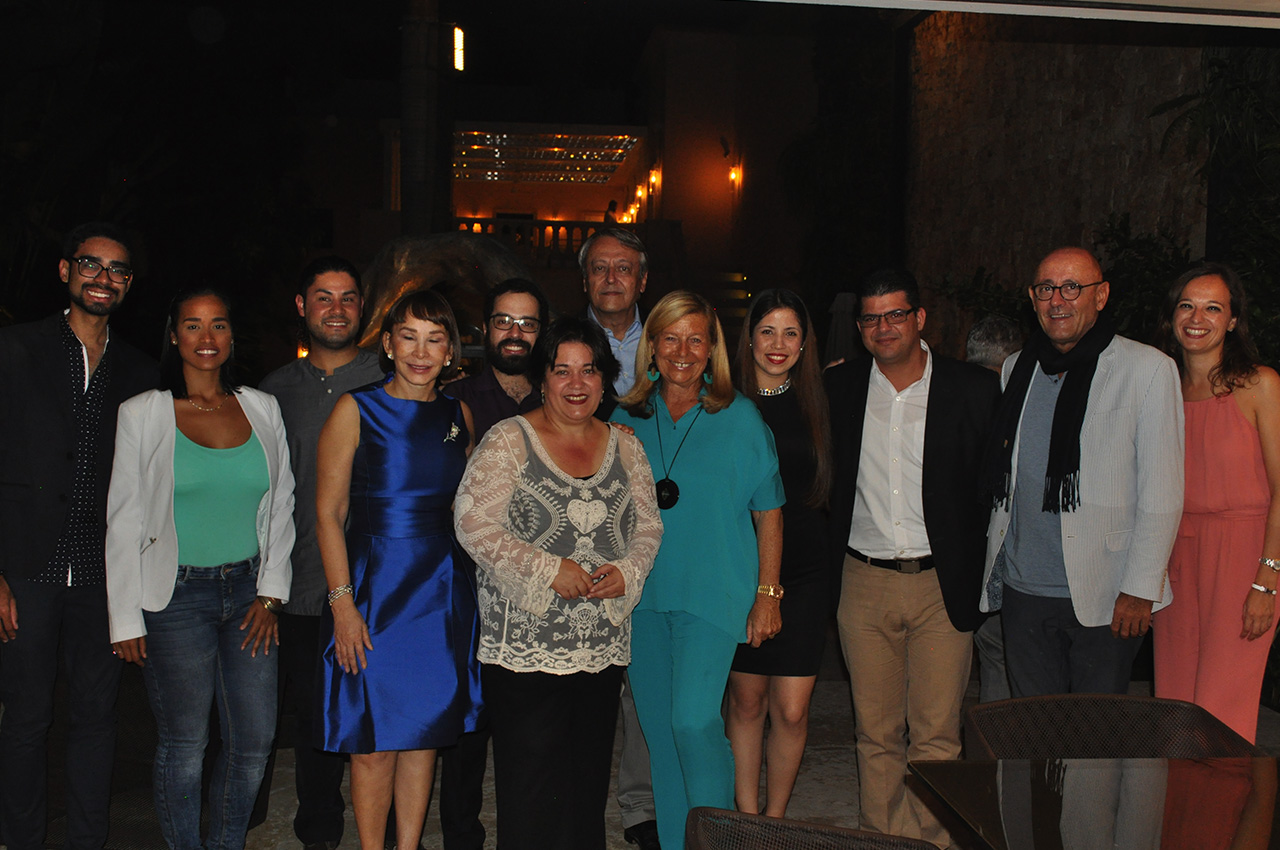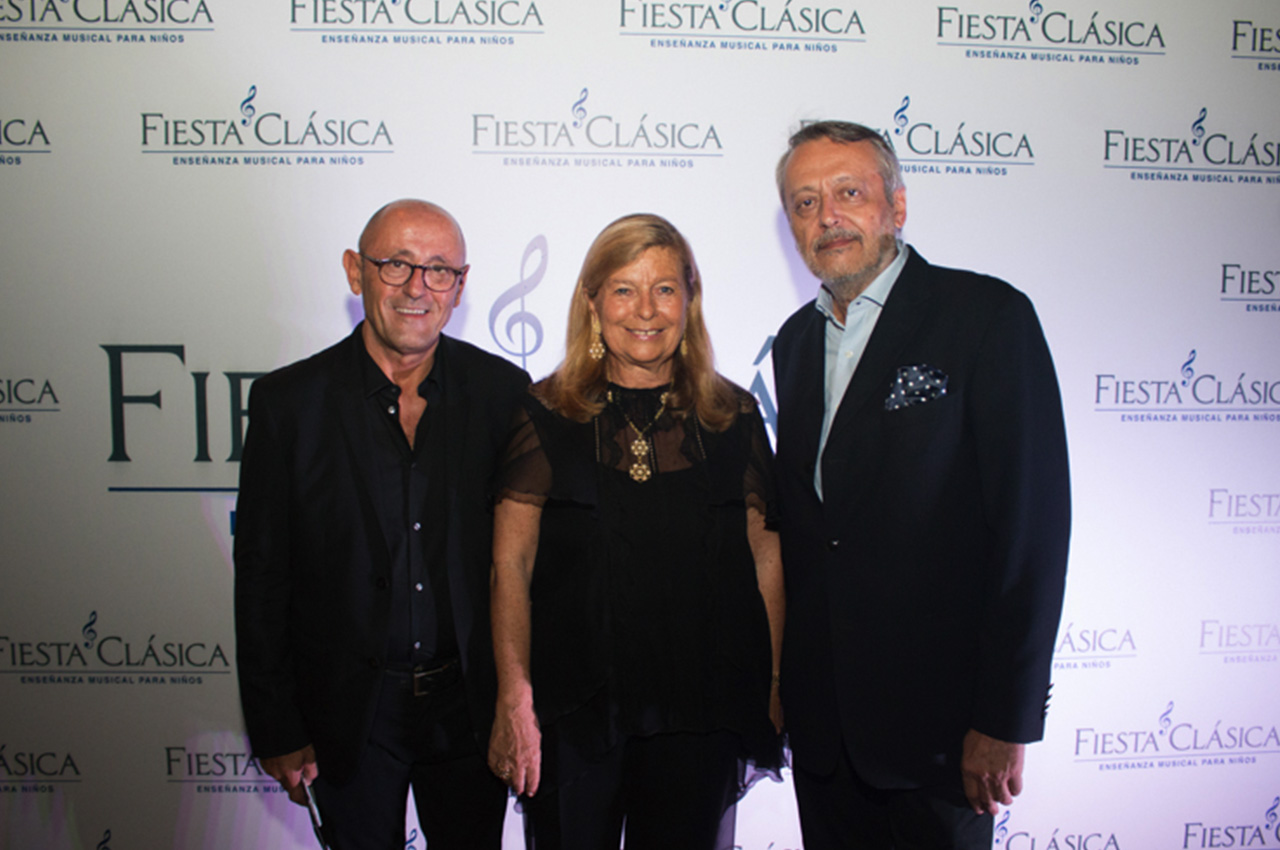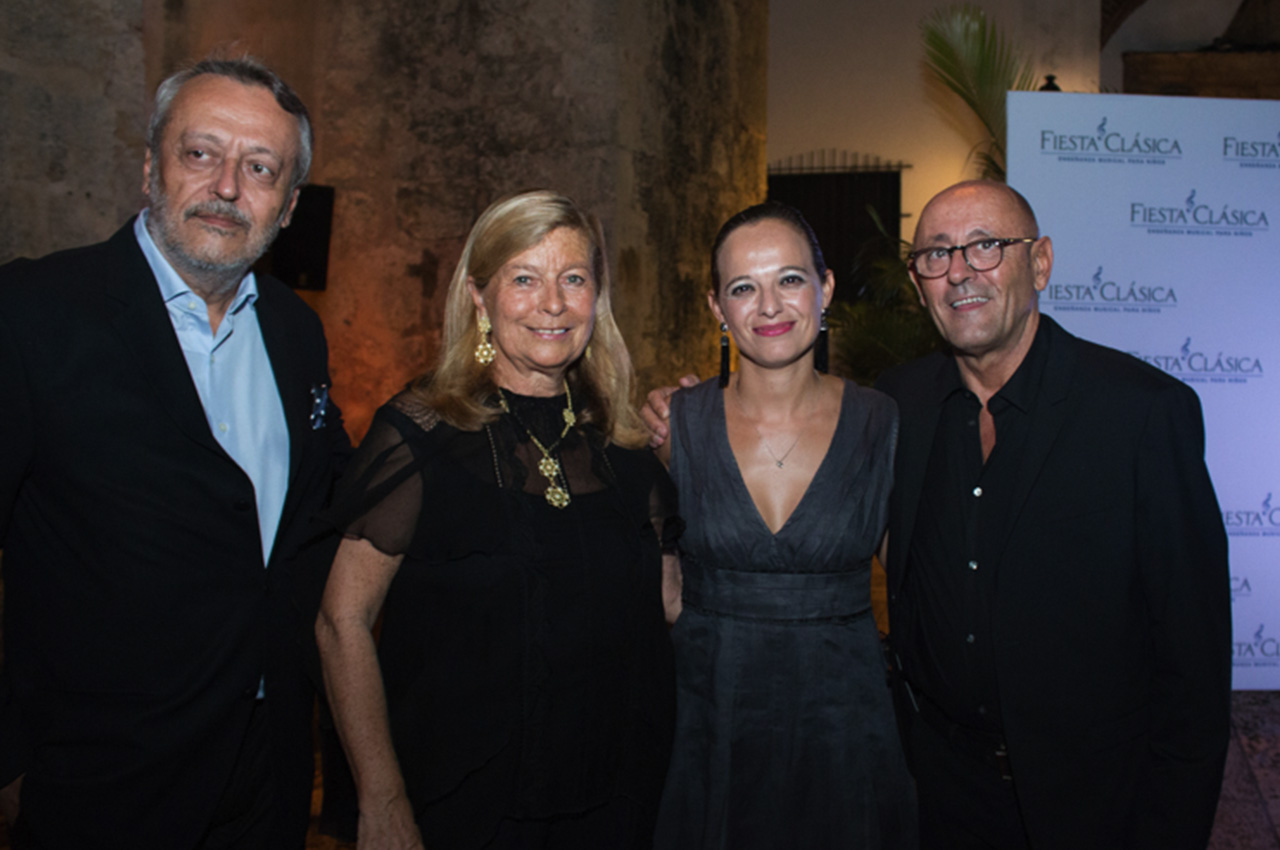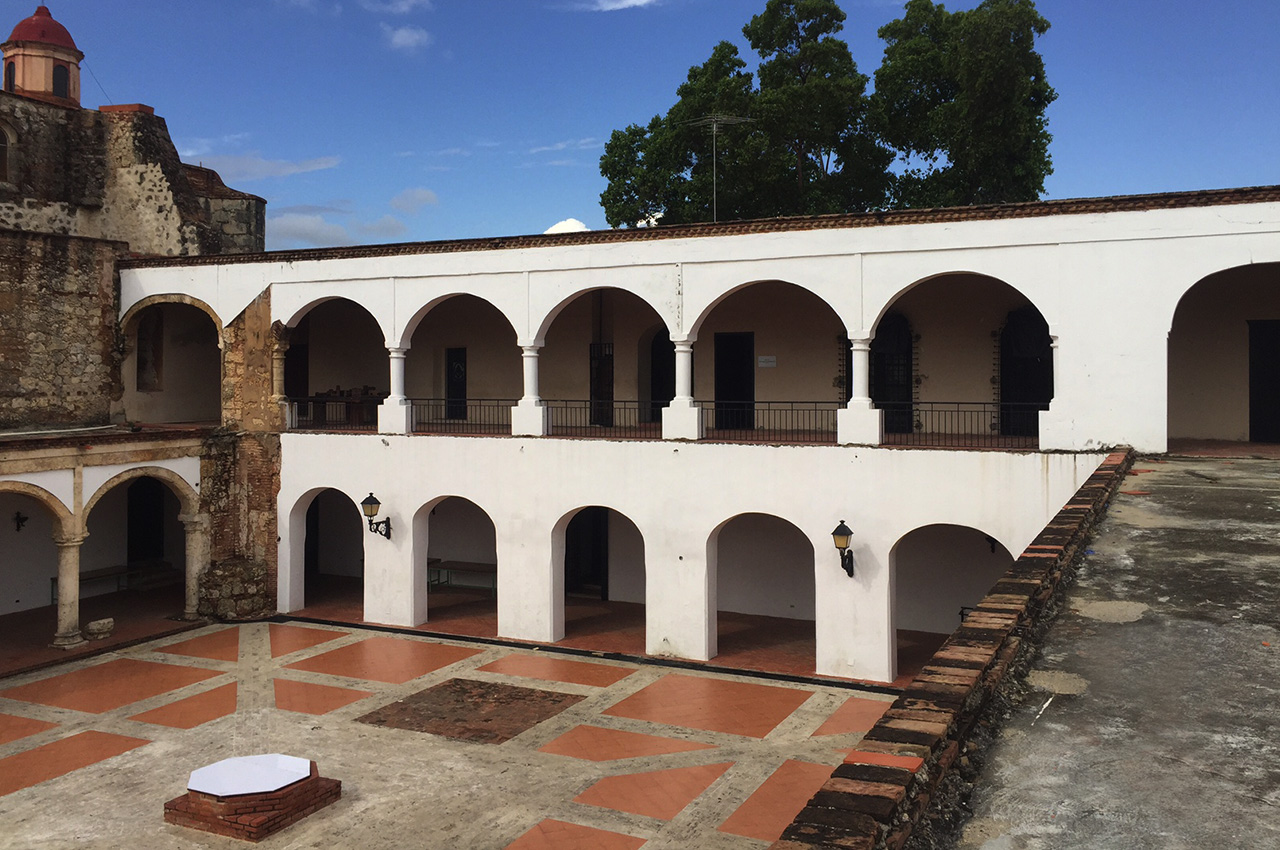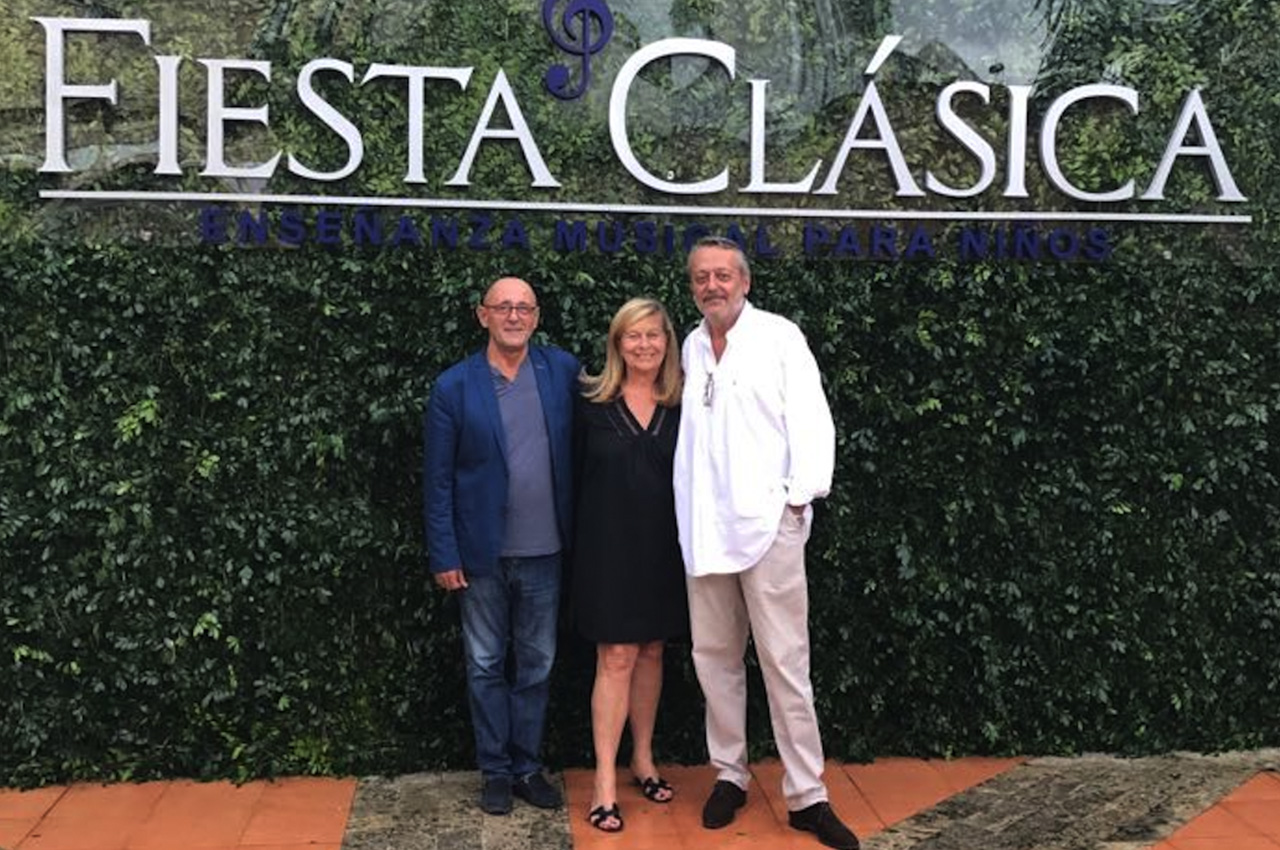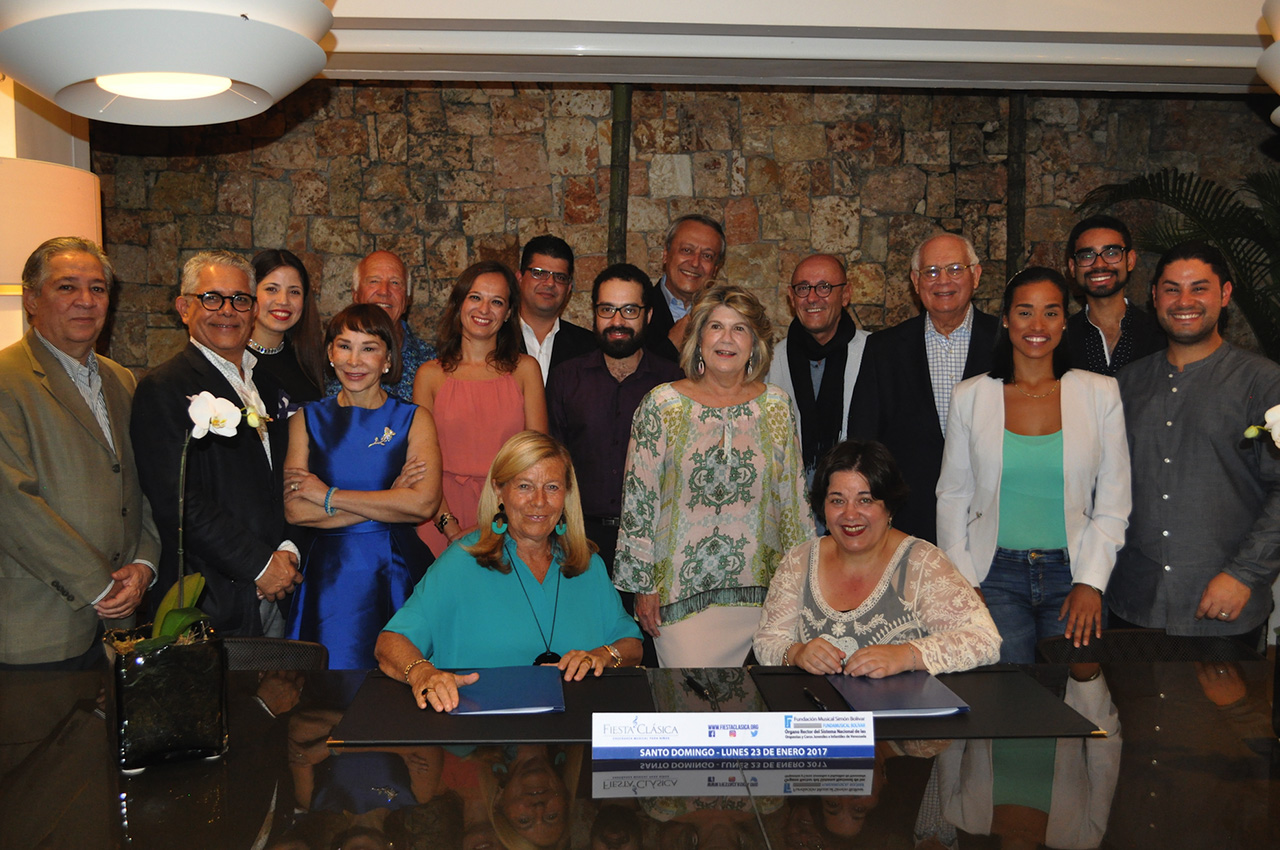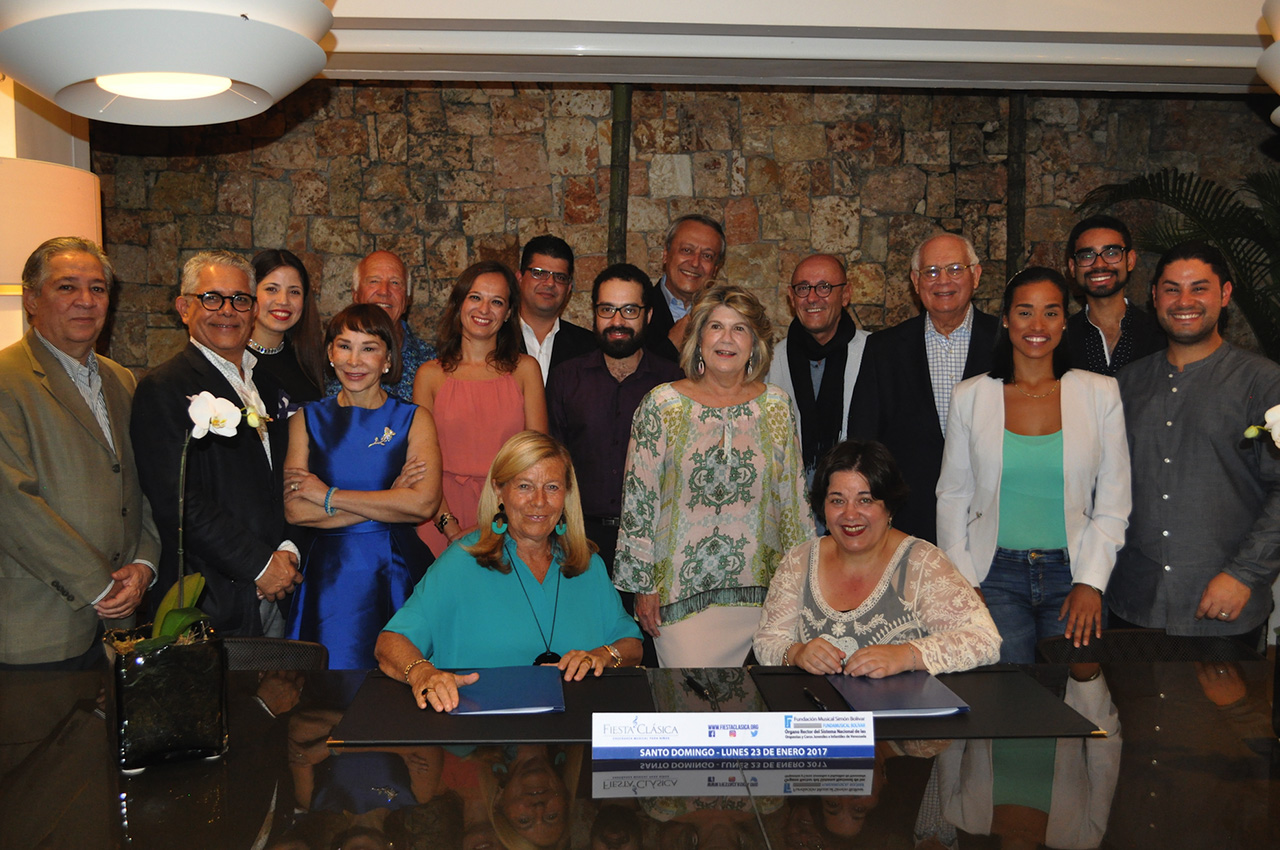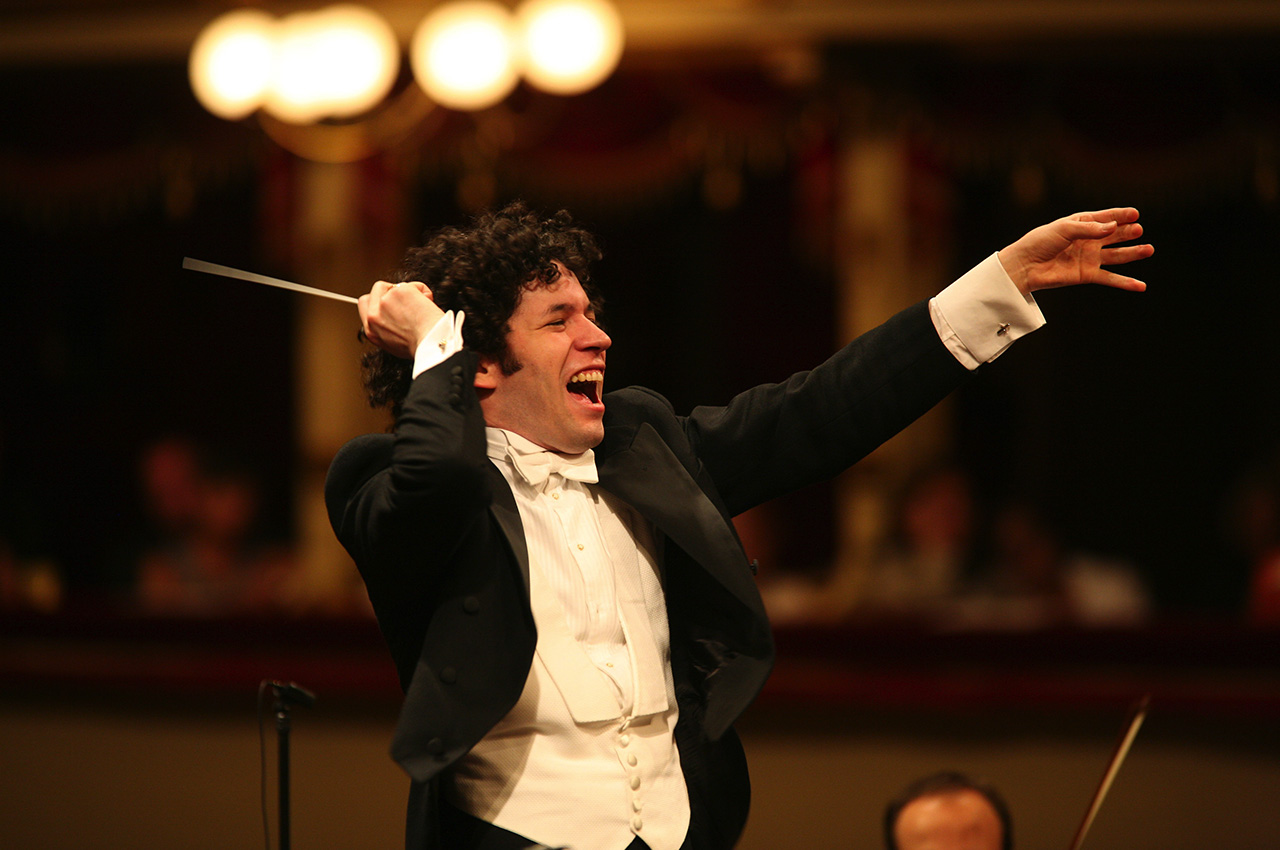 El Sistema Nacional de Orquestas y Coros Juveniles e Infantiles de Venezuela es una obra social y cultural del Estado venezolano. También conocido como El Sistema, fue concebido y fundado en 1975 por el maestro y músico venezolano José Antonio Abreu para sistematizar la instrucción y la práctica colectiva e individual de la música a través de orquestas sinfónicas y coros, como instrumentos de organización social y de desarrollo humanístico.
Este modelo pedagógico, artístico y social, que ha alcanzado relevancia en el mundo entero, constituye el programa de responsabilidad social de mayor impacto en la historia de Venezuela.
Su órgano rector es la Fundación Musical Simón Bolívar (FundaMusical Bolívar), adscrita al Ministerio del Poder Popular del Despacho de la Presidencia y Seguimiento de la Gestión de Gobierno de la República Bolivariana de Venezuela. El 23 de Enero del 2017, la Fundación Fiesta Clásica firmó un convenio académico con la Fundación Musical Simón Bolívar, órgano rector de El Sistema que nos permite beneficiar de un apoyo pedagógico y de intercambio académicos con profesores.

THE HONORS MEMBERS
We are proud to count as our honorary members these supporters who have been committed to and contributed towards the foundation's growth since its inception: