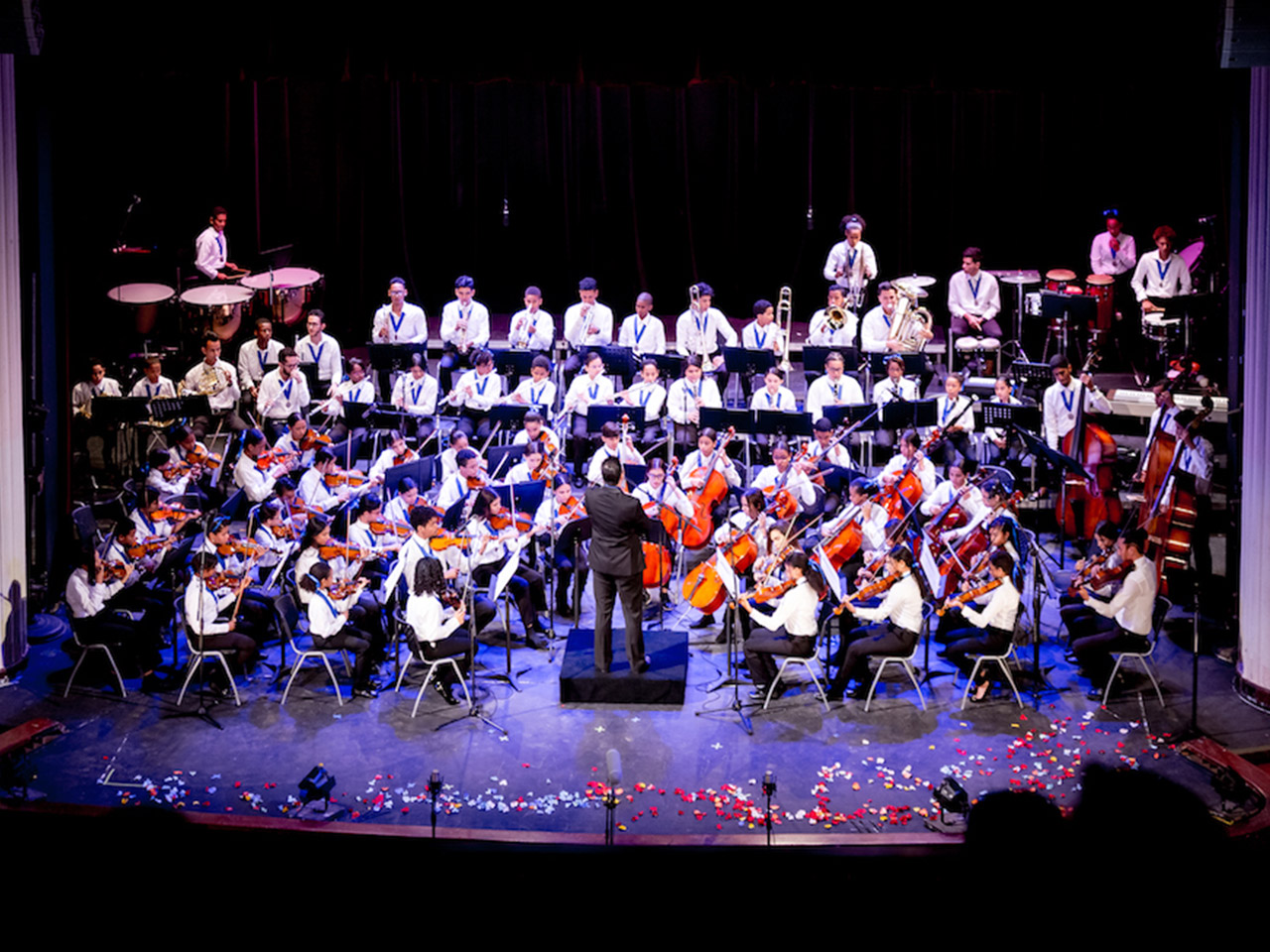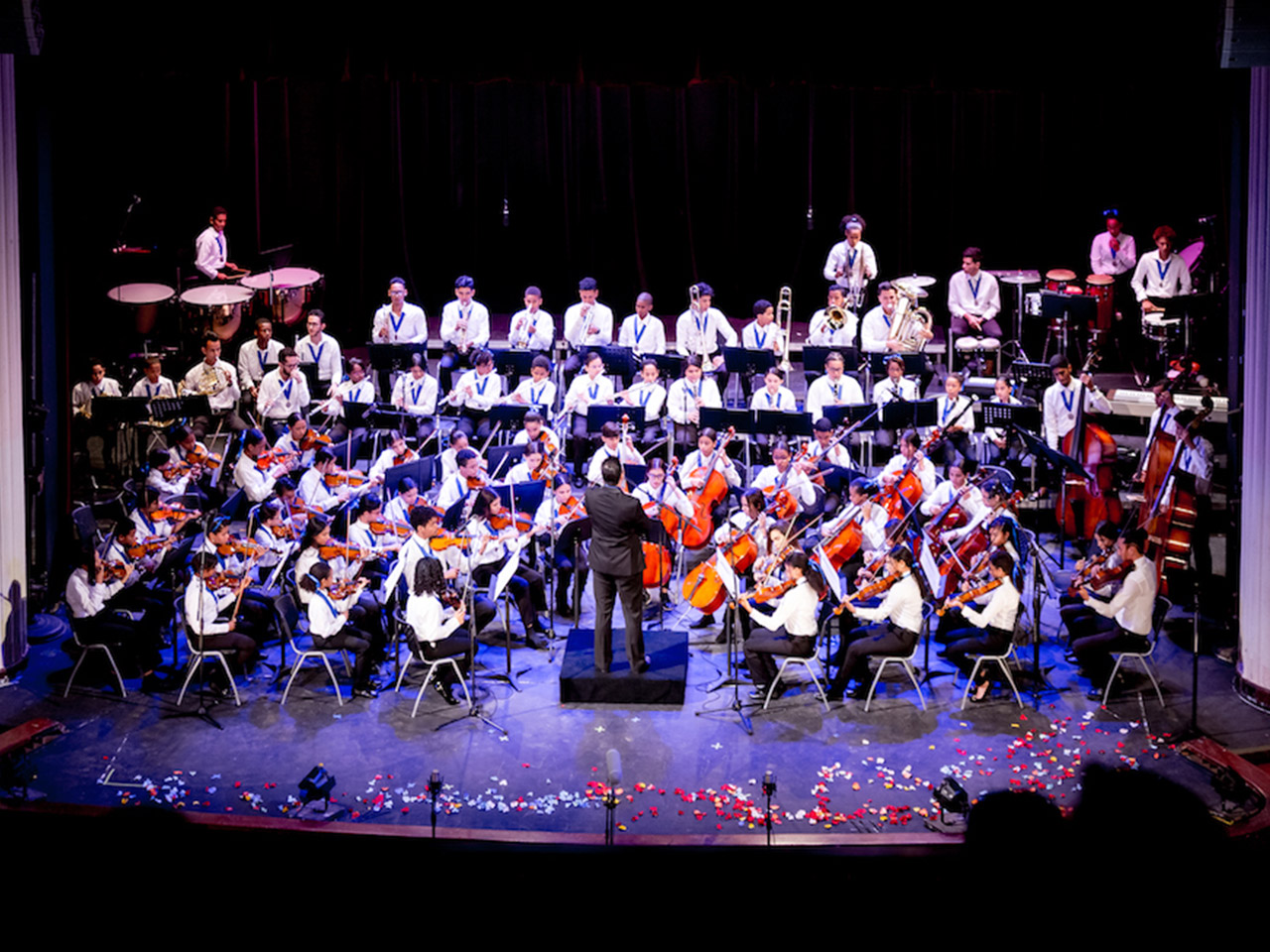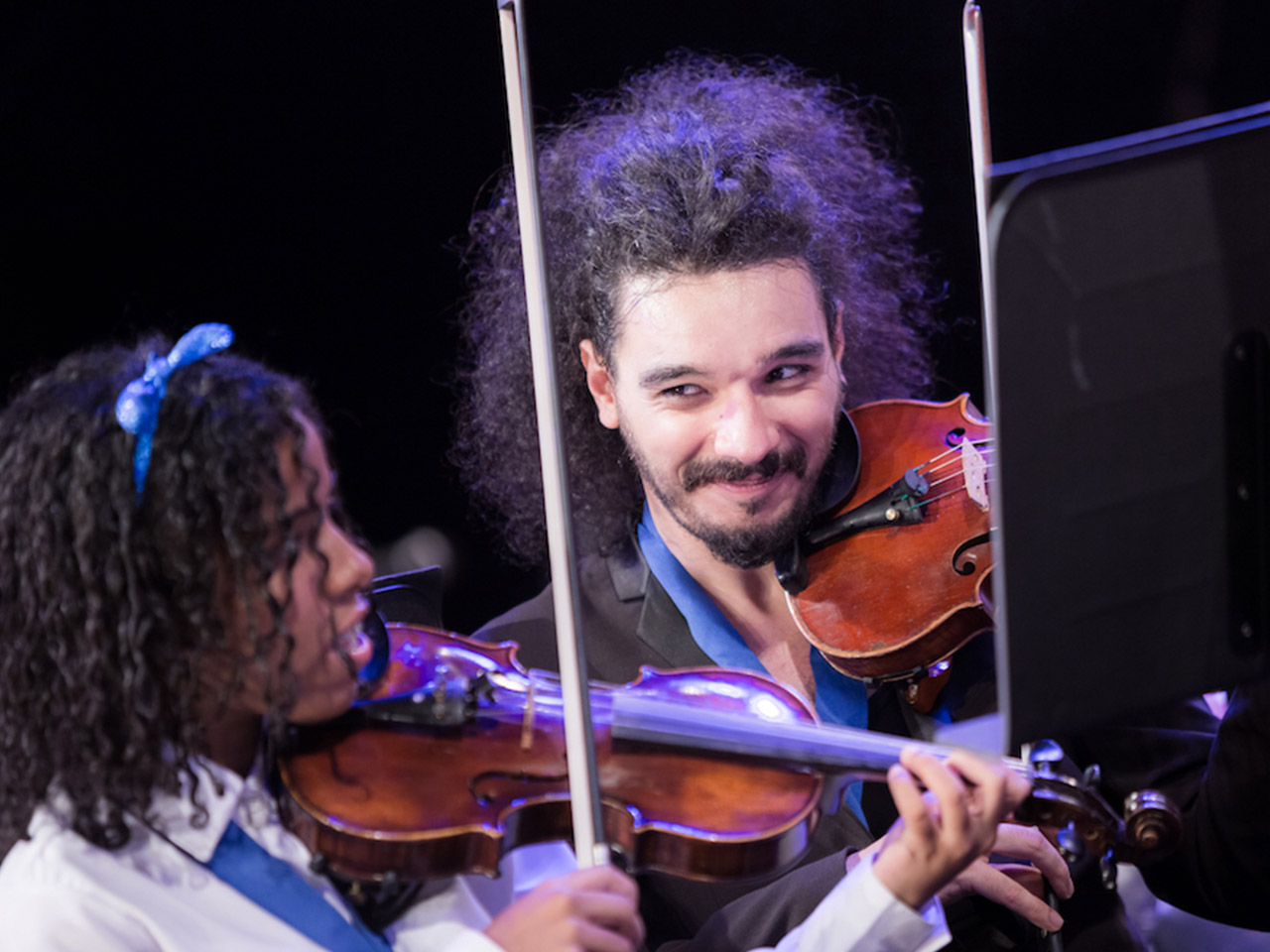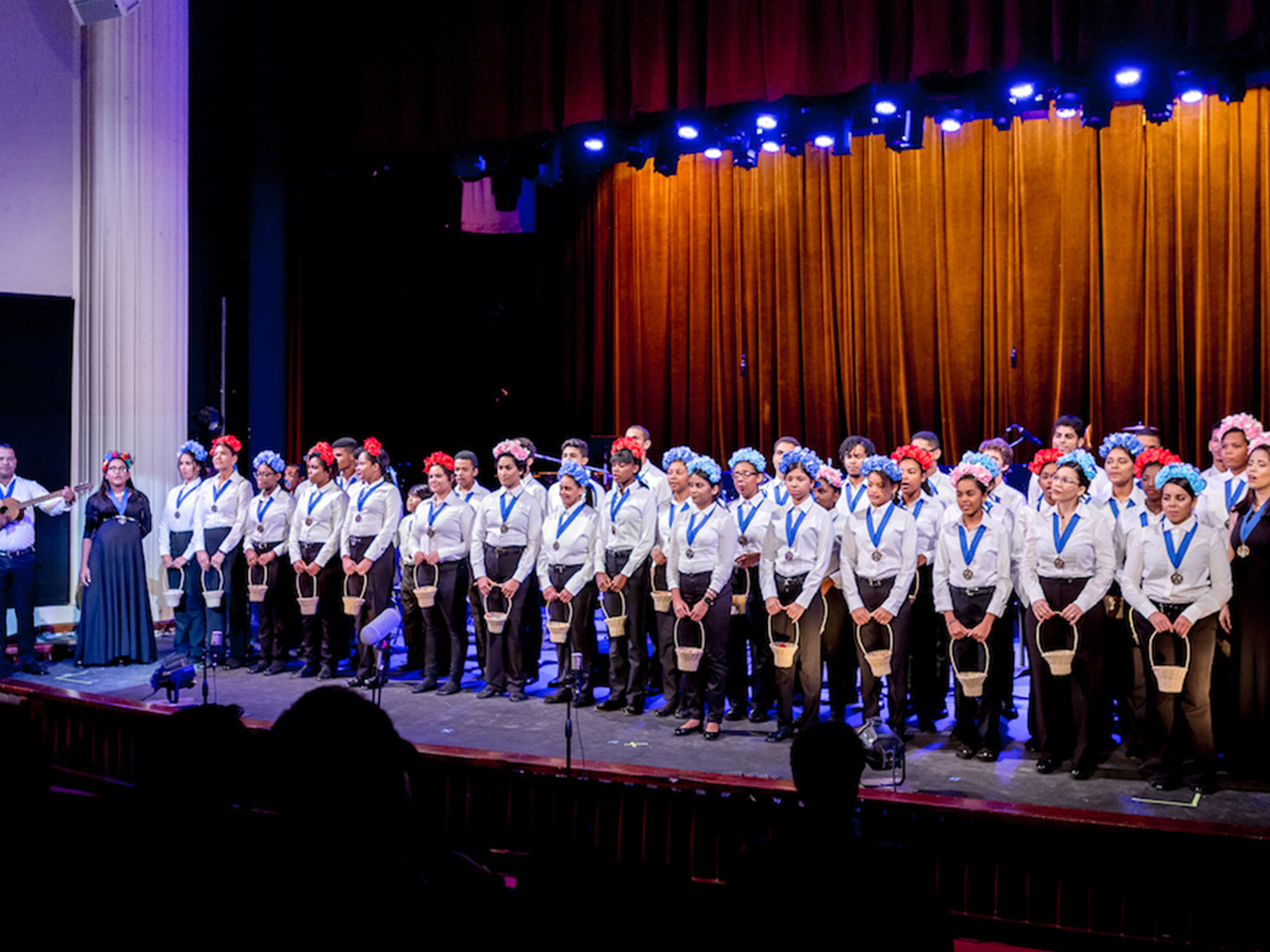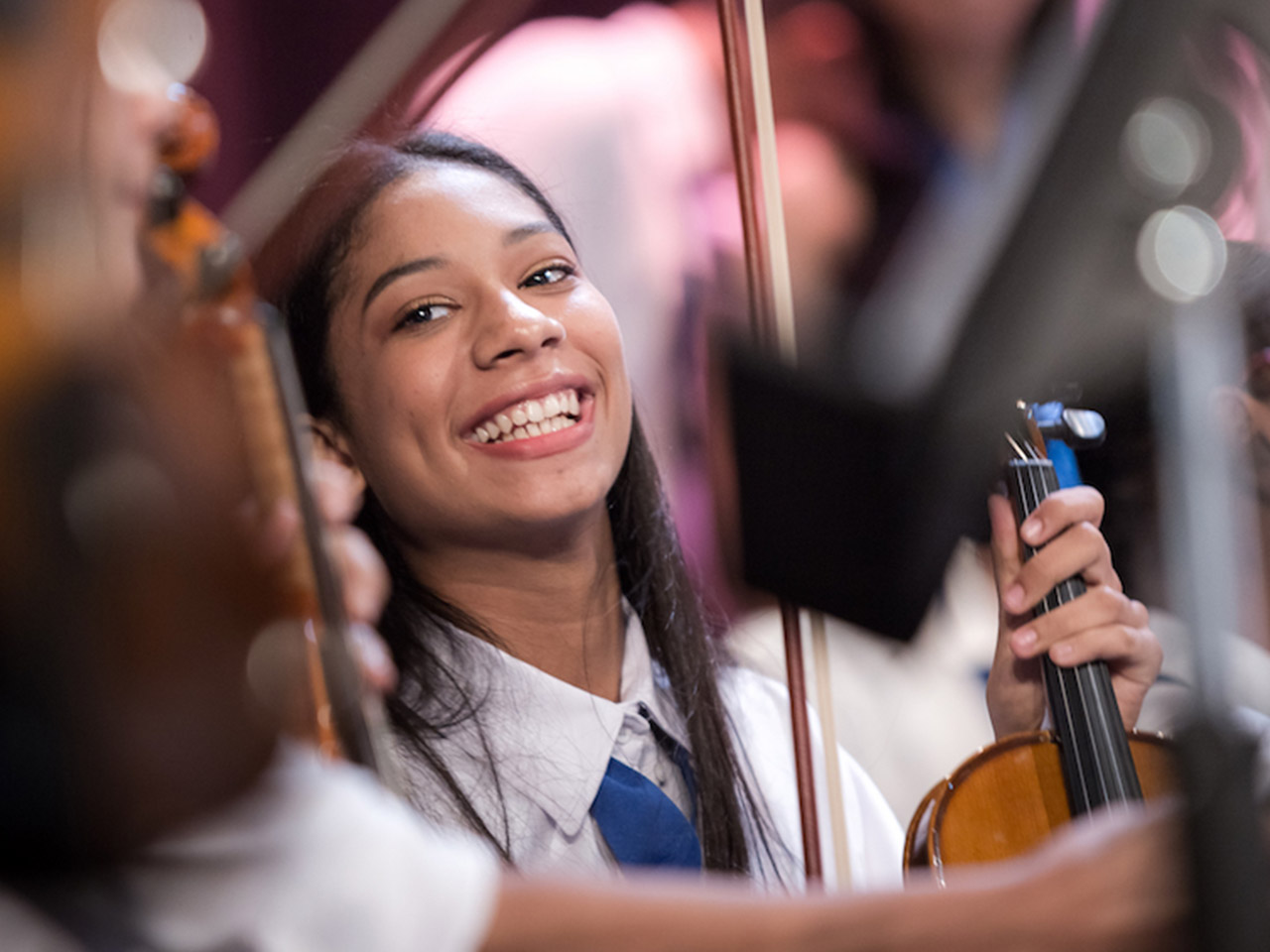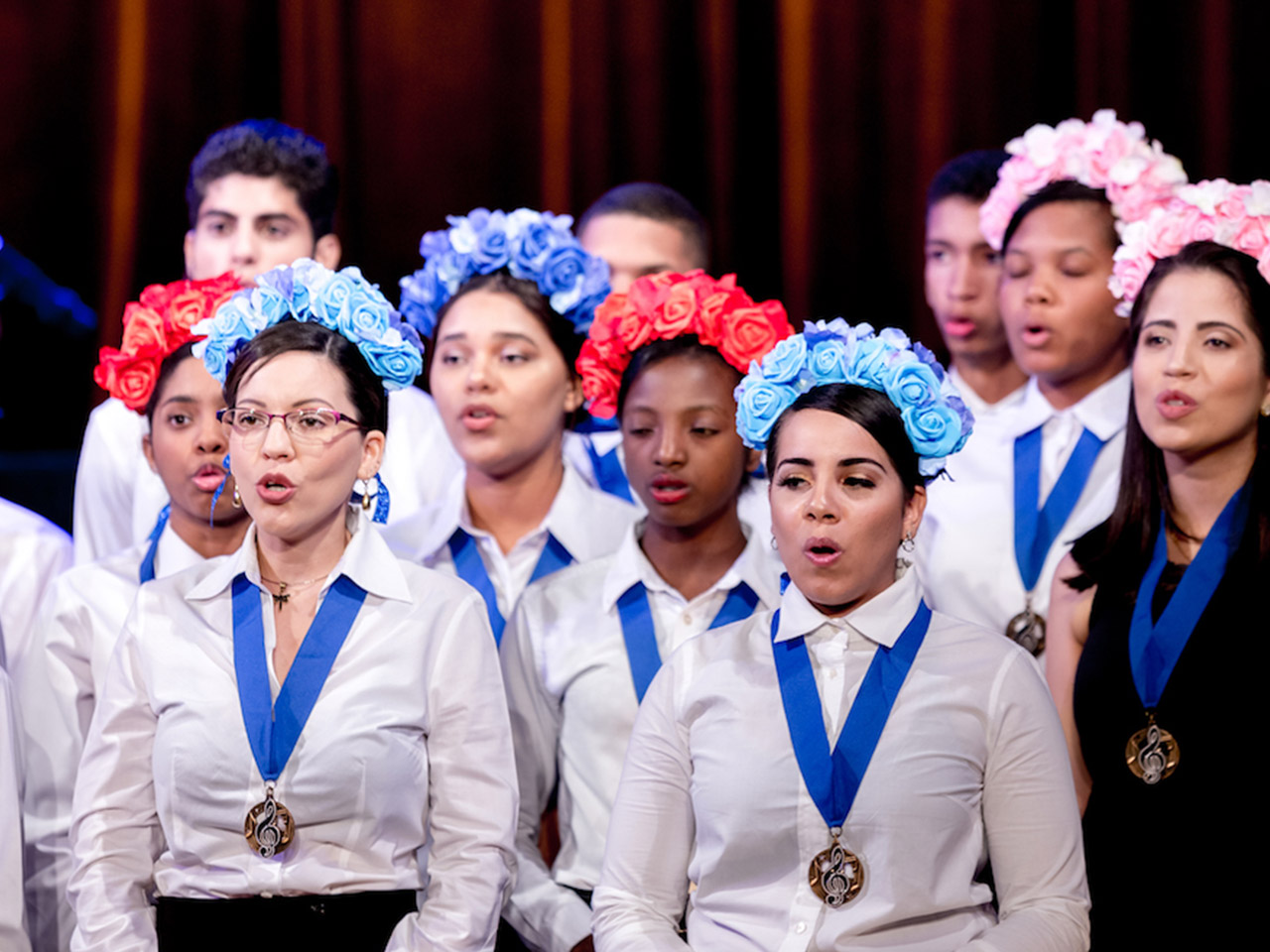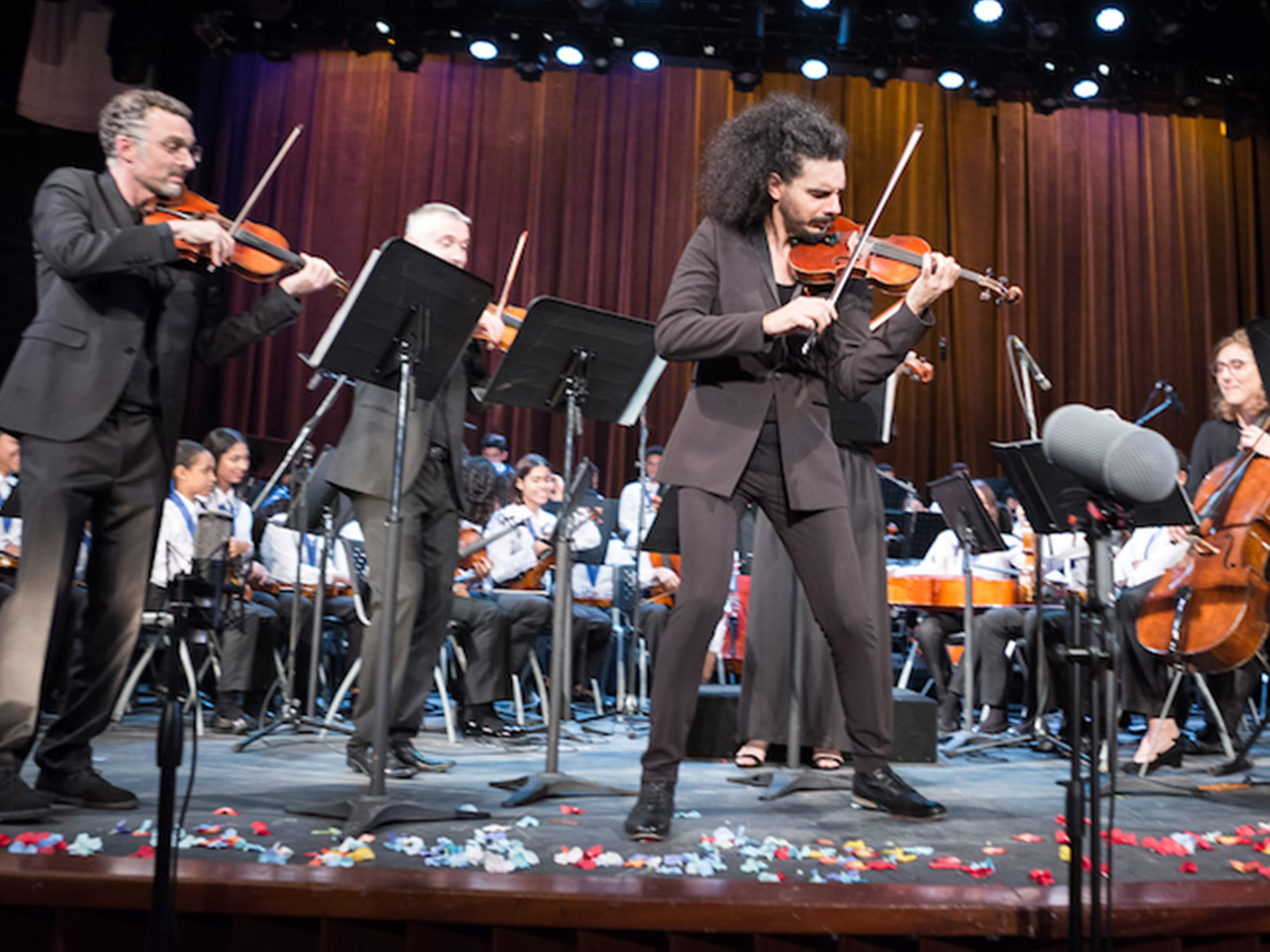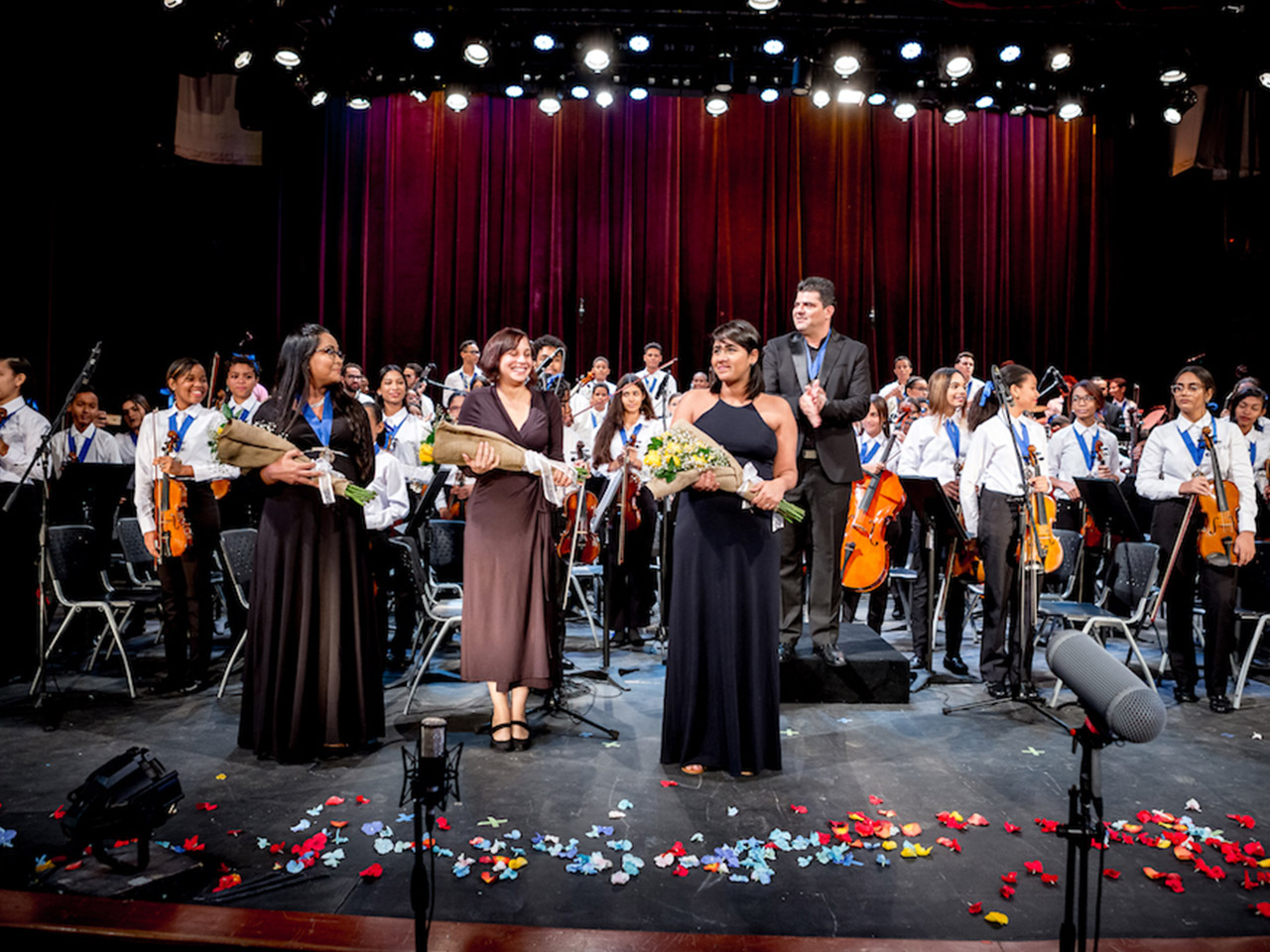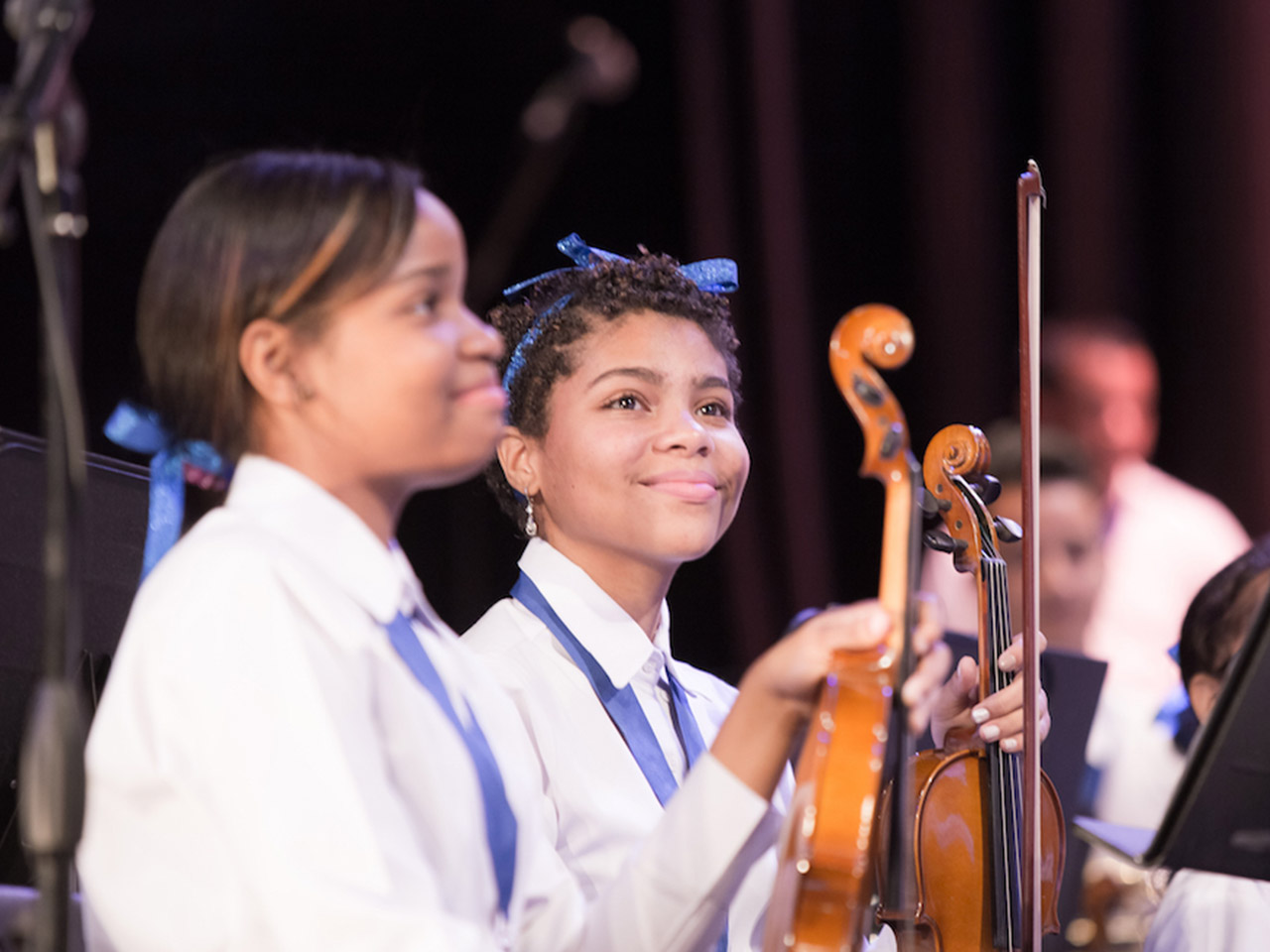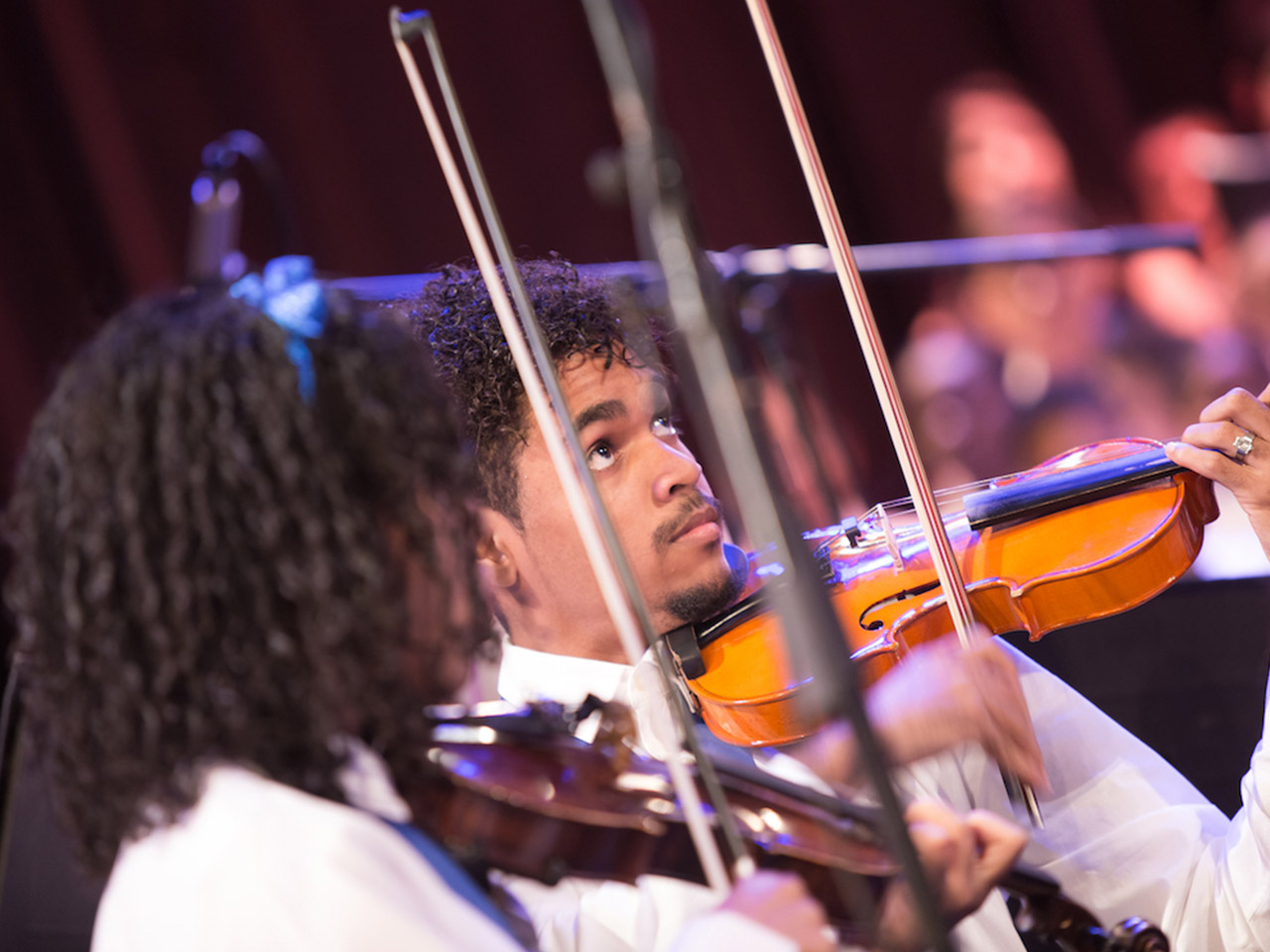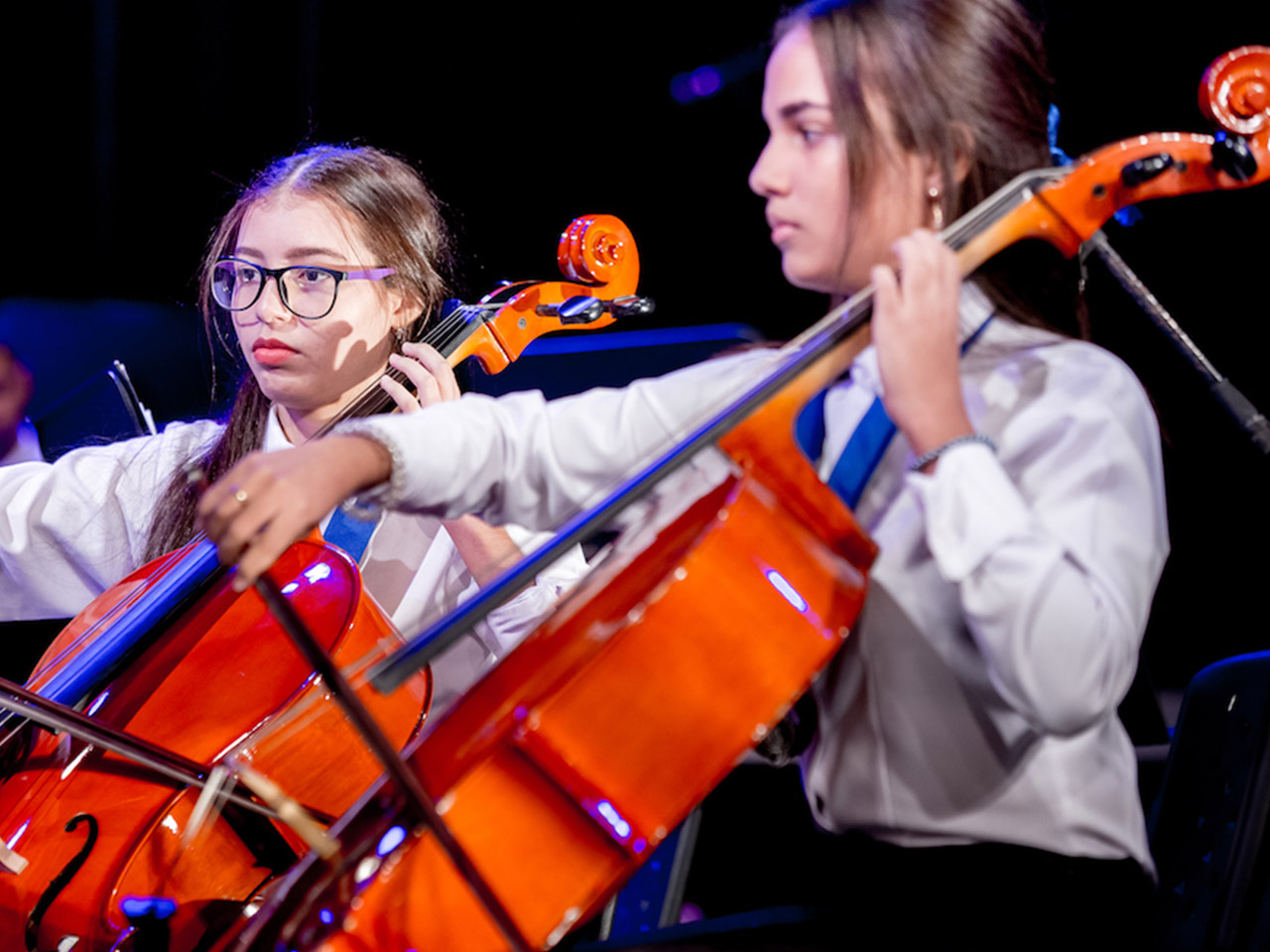 Last Jannuary 23rd, 2019 the Foundation Fiesta Clásica has celebrated its second anniversary with a concert in the Maximo Avilés Blonda Theatre of the Fine Arts Palace in Santo Domingo (Dominican Republic). The 155 pupils from the foundation's Choir and Symphonic Orchestra gave a great show and the invited artist, international violonist Nemanja Radulovic came especially to play with his string quintet The Trills.
The purpose of this magical night was to offer the 600 guests a complete and entertaining show. Never forget that our name is Fiesta Clásica ! This concert was followed by a cocktail in the gardens of the Fine Arts Palace.
Among the guests, we noticed the presence of Mrs Margarita Cedeño de Fernandez. Vice President of the Republic, Mr Eduardo Selman, Minister of Culture, Mr Claudio Cayo Espinal, Vice Minister of Culture, Mr David Collado, Mayor of Santo Domingo, several ambassadors and representatives of the diplomatic corps and various business owners.