PURPOSE : OFFER TO THE MOST ADVANCED STUDENTS A PROGRAMME OF PROFESSIONALIZATION DURING 3 YEARS.
SUPERVISOR : MAESTRO SERGIO TEIJIDO
COST : $7,400.00 / YEAR / STUDENT
STARTING IN MARCH 2022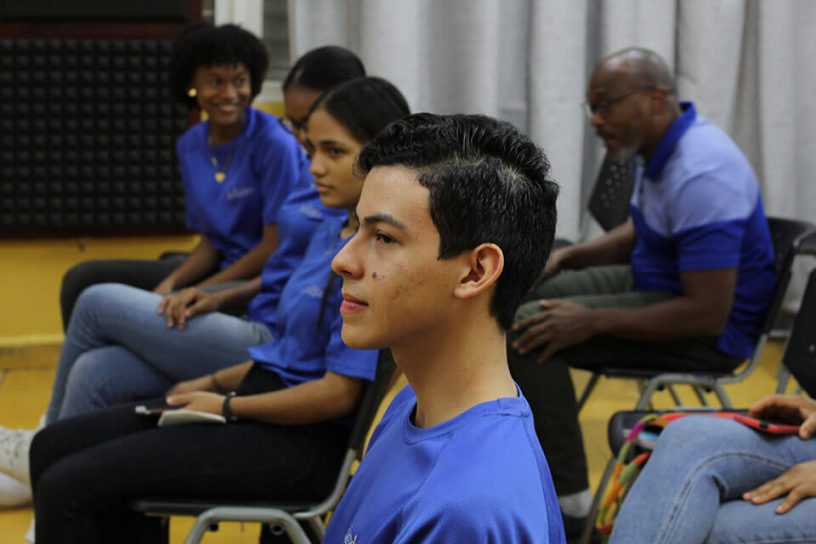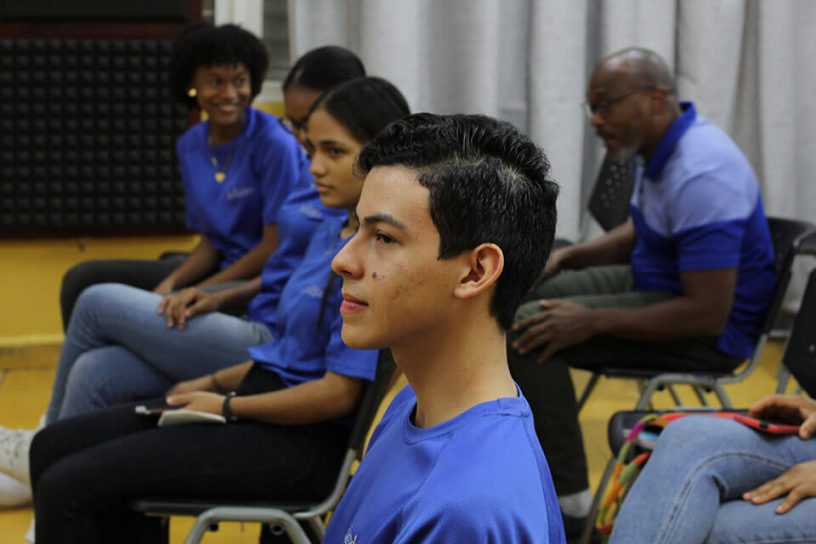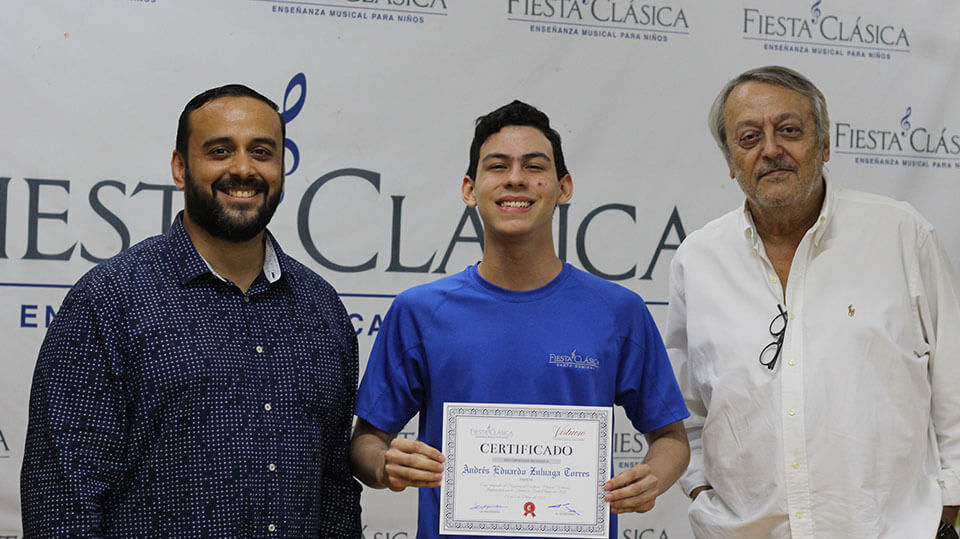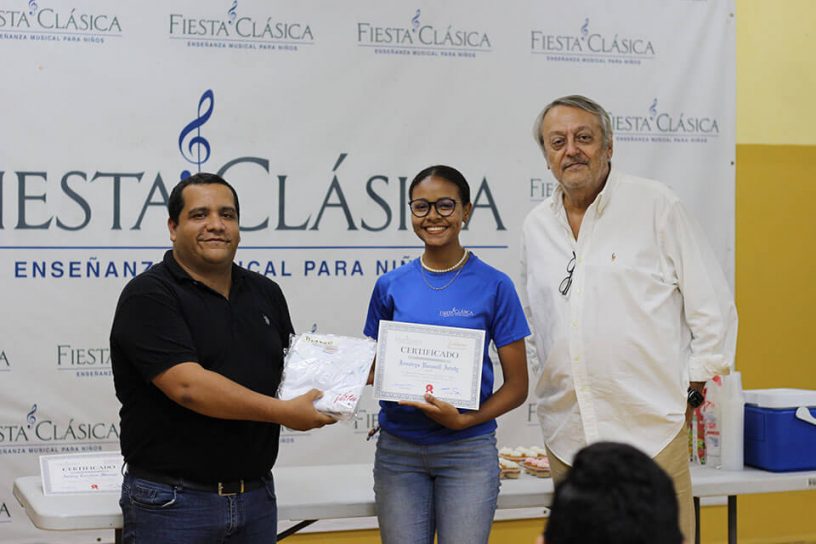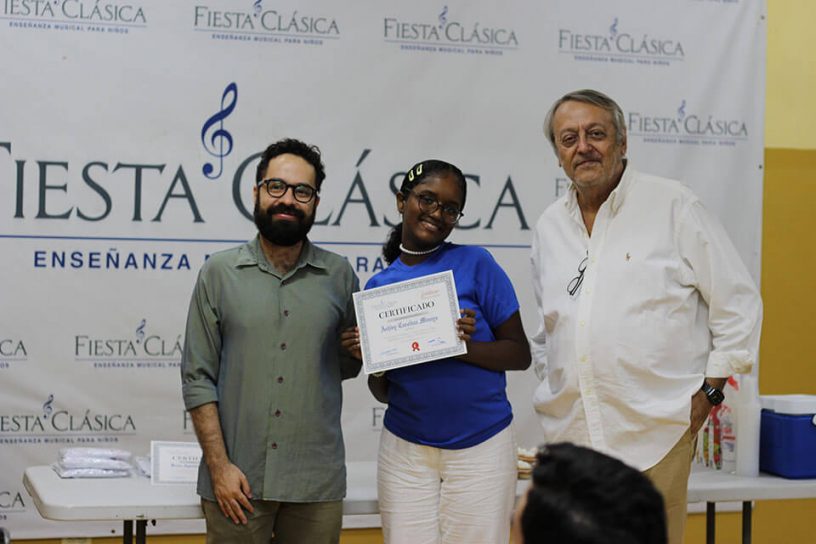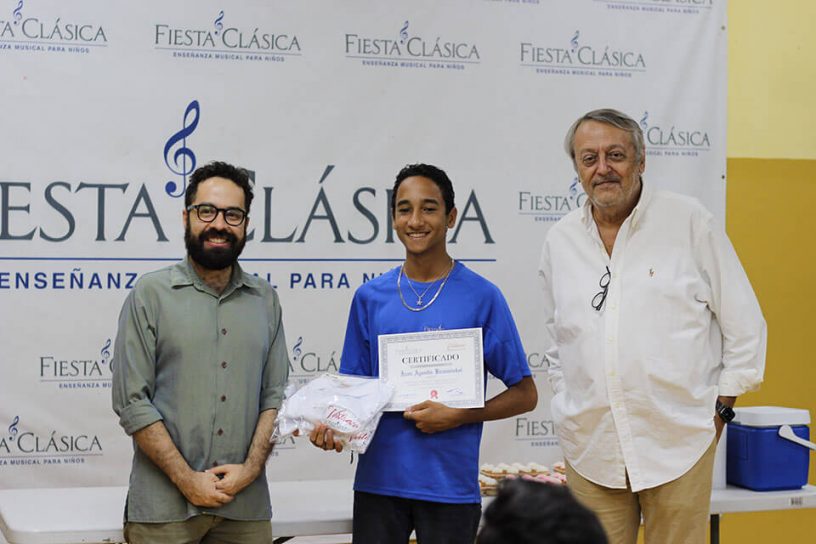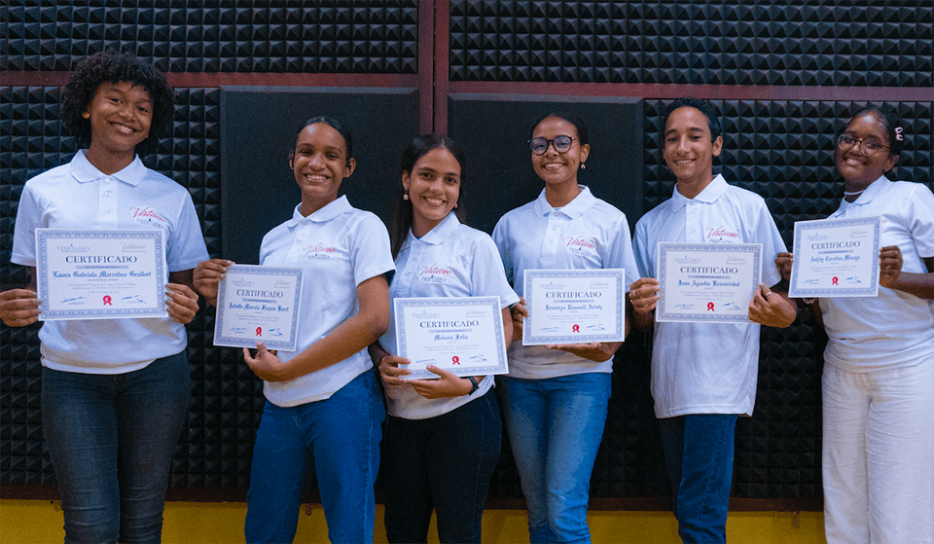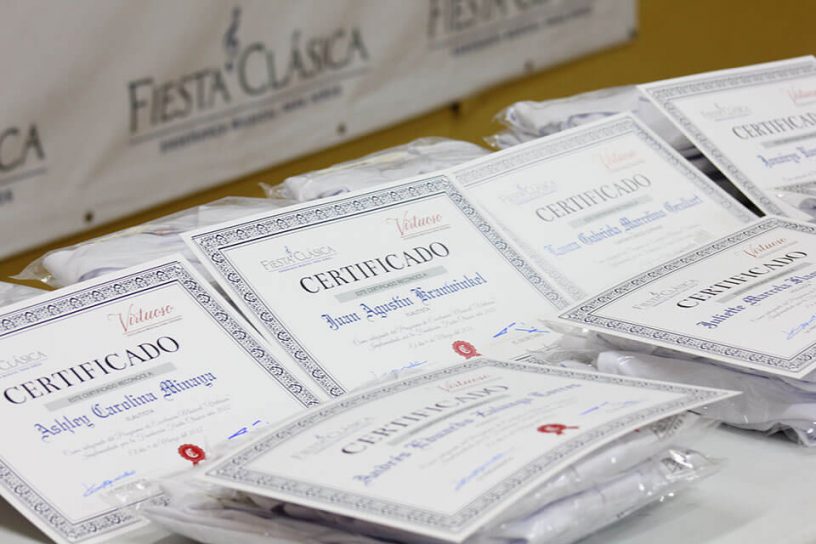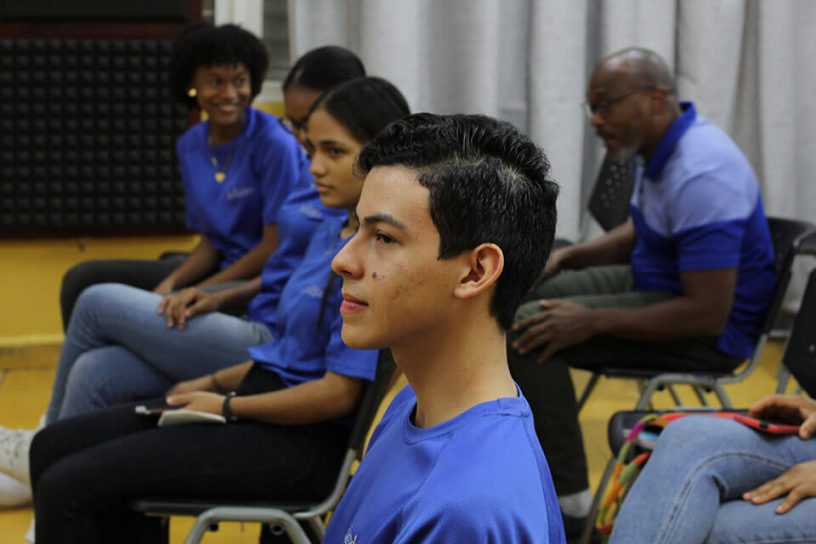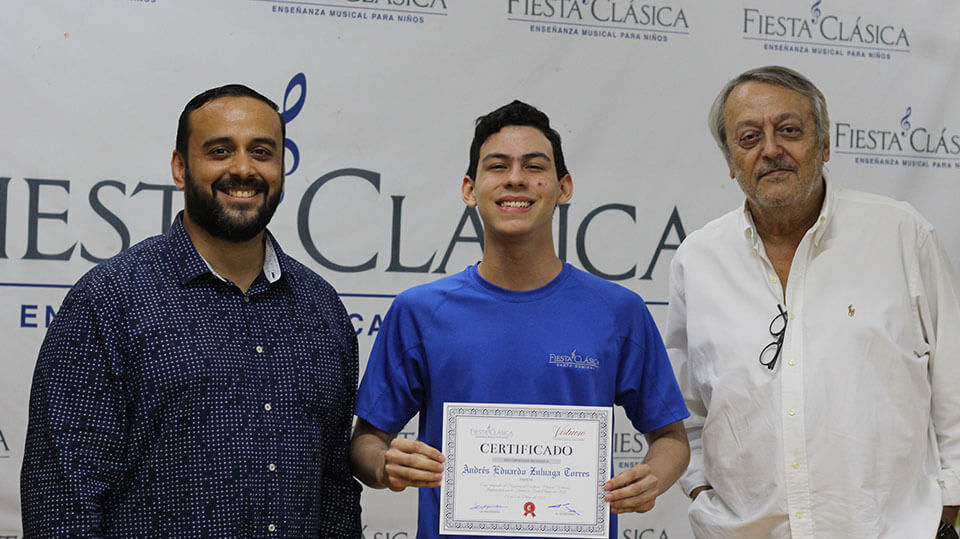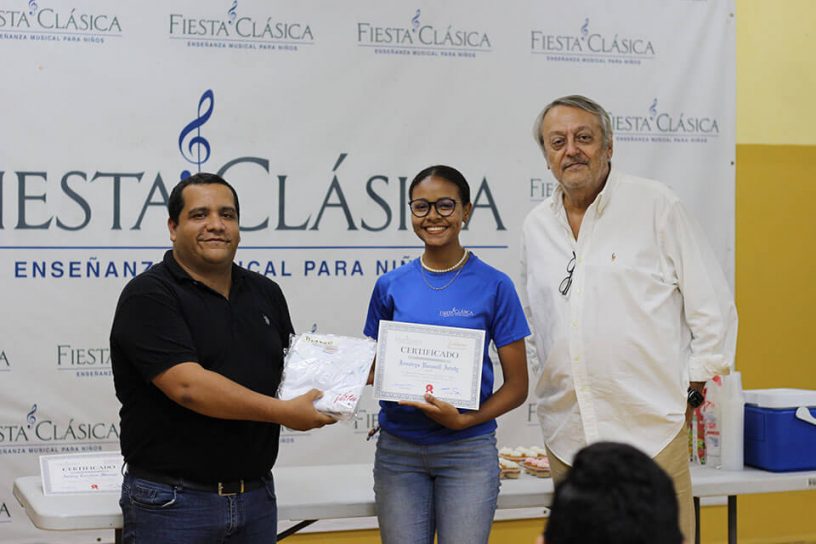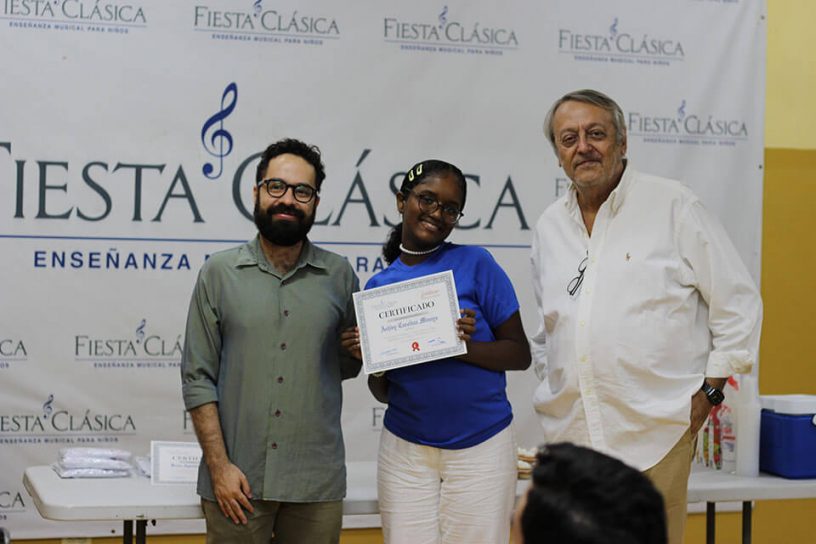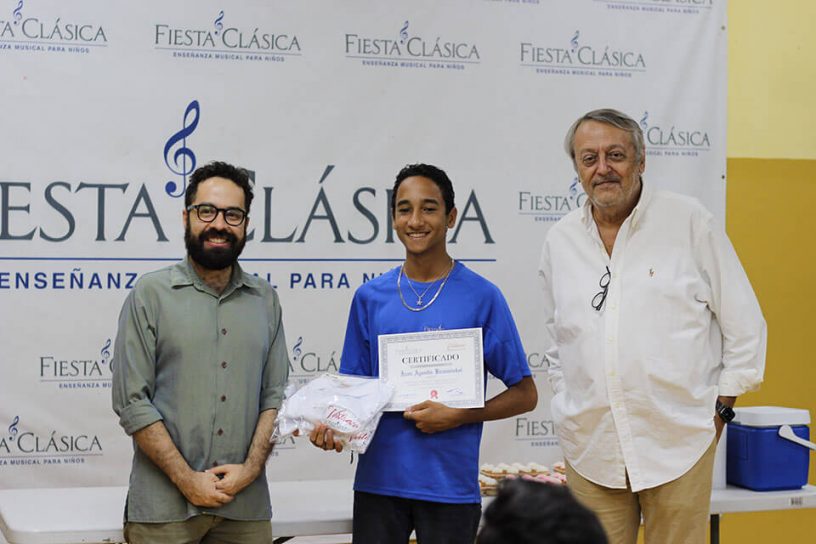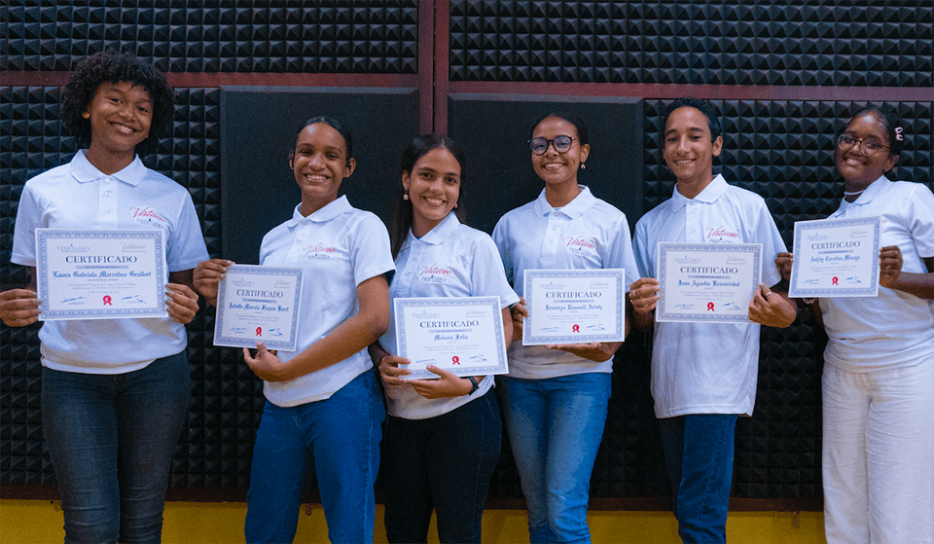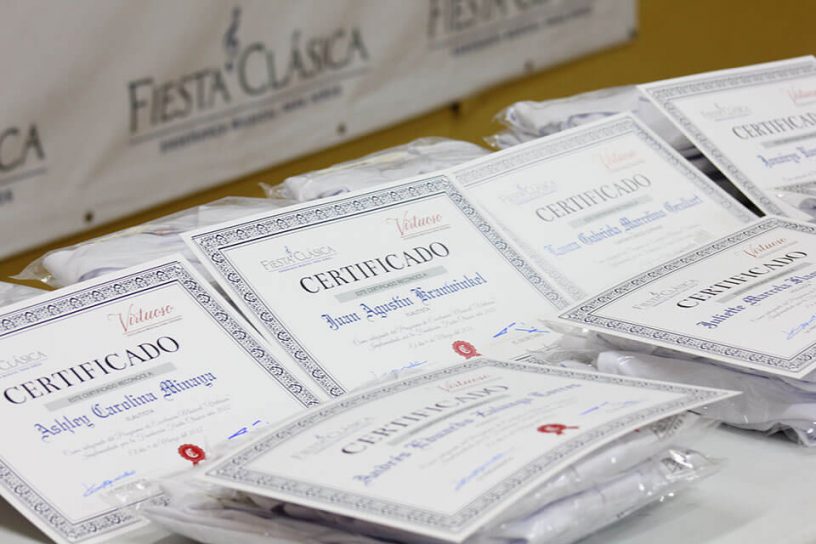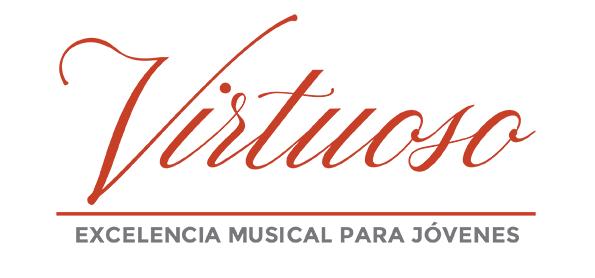 Continuing its search for musical excellence, the foundation has decided to create in 2022 a programme of musical excellence reserved for its
best elements: VIRTUOSO
This program will be based on 4 axes:
1. Daily classes with teachers certified by El Sistema
2. Graduation with the Associated Board of the Royal Schools of Music
3. Solo concert programs
4. Guest appearances with the Hispaniola Philharmonic
1. DAILY CLASSES
The Fiesta Clásica Foundation offers daily group music classes (L. to V. 2:30 to 7:30) to its 200 students: solfeggio, singing, instrumental practice.
The Virtuoso program offers individual classes with the same teacher who will provide pedagogical and academic support.
The general articulation of these courses is based on two axes: theoretical exercises and study of works. At the same time, the selected students receive the necessary training in music theory.
The entire course program follows the methodology developed by El Sistema.
2. GRADUATION WITH THE ABRSM
Since 2019, the Fiesta Clásica Foundation has decided to have its best students participate in the examinations of the Associated Board of the Royal Schools of Music in London . Founded in 1899 and traditionally presided over by HRH the Prince of Wales, this institution receives 650,000 candidates from 93 countries annually, to whom it administers particularly rigorous examinations. The diplomas it awards are internationally recognized.
3. CONCERT PROGRAM
In a normal year, excluding the pandemic, the Fiesta Clásica Foundation gives about ten concerts, most of which are free. These are popular events, during which we offer the community a glimpse of our work: classical music, choral singing and popular works of the repertoire.
Thanks to the Virtuoso program, we are now able to offer works for soloists, allowing our most advanced students to show their motivation and talent. Here are some examples:
– Concerto for 2 violins BWV. 1043 by J.S. Bach
– Flute concerto Op. 10 No. 3 (Il Gardellino) by A. Vivaldi
– Gloria in D major RV 589 by A. Vivaldi
In addition to academic work and graduations, we offer contact with the public, an indispensable complement to the training of the young musician.
4. HISPANIOLA PHILHARMONIC
Founded two years ago by a young Dominican conductor, the Hispaniola Philharmonic is composed of 80 professional musicians and offers a wide range of classical and popular repertoire (Latin symphonic).
Our best students have the opportunity to be auditioned and welcomed into the group as "guest musicians". This direct contact with professional musicians, in a demanding context, allows them to apprehend all aspects of the career to which they wish to be destined.
Under the authority of the Academic Commission of the Fiesta Clásica Foundation, 6 students aged 12 to 17 years old have been pre-selected to join the Virtuoso program from January 2022. They are:
1. Miss Juliette Marcela Flaquer Buret
2. Miss Jonairys Rusmell Aristy
3. Miss Melanie Felix
4. Ms. Ashley Carolina Minaya
5. Mr. Juan Agustín Kranwinkel
6. Ms. Laura Gabriela Marcelino Grullart
The final validation of their registration will take place after an interview of the Academic Commission with each student and the parents concerned.
In the following years, a new group will be selected by the same Academic Committee to join the program.
The main criteria for evaluation are
– instrumentalist qualities
– Degree of involvement and motivation
– Ability to handle situations under pressure.
SPONSOR THE VIRTUOSO PROGRAMME
COST PER STUDENT PER YEAR

INDIVIDUAL CLASSES

250

$5,000.00

ABRSM EXAMINATION

1

$900.00

MAINTENANCE & LUTHIERY COSTS

1

$1,500.00

TOTAL
$7,400.00